According to the Content Marketing Institute, 61% of content marketers don't have a content marketing strategy.
This means that you have a better chance of success in content marketing than those who don't.
The Phrase "Content is king" is still much relevant in the year 2021 and would continue to be as far as content marketing is concerned.
Every piece of content available on the internet today, ranging from videos to blog posts and images contributes to the online presence of the website and the business that publishes them.
Google recognizes content with high quality which improves your website's chance of being ranked better at the top of the search engine result page.
Therefore having a good content marketing strategy can help improve your online presence, generate quality traffic as well as sales.
What is Content Strategy?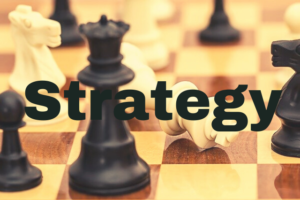 A content strategy refers to one aspect of your marketing plan that refers to the many types of media that your company or business creates to promote your business in one form or another.
It can be as simple as a blog article for your website or as extensive as a video series that you publish on YouTube channels.
To have an effective content marketing strategy you need to ask yourself the following questions.
Who are you creating the content for?
What problems is your content solving,
What needs are you fulfilling?
How will your content stand out from the content of your competitors?
What channels will you use to reach your audience?
Responding to the above question would give you a guideline on how to go about creating your own content strategy.
It would enable you to promote the product and service your business offer as well as build a strong relationship with your audience.
Here are 5 steps for creating your first content marketing strategy.
1. Define your goals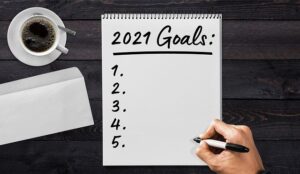 What's the purpose of developing a content marketing strategy for your business? Why do you need to create content?
The above question is what you need to ask yourself before creating a content marketing strategy.
It can be to generate traffic, increase brand awareness, or generate sales.
By defining your goals, it's easier to determine what's best for your marketing strategy
With a content marketing mission statement, you can easily identify your target audience, as well as the type of content you need to create, and the benefits your customers will get from that content.
No matter what your content marketing goals are, just make sure they are sustainable for the long-term.
Make it measurable and also connect to your business goals, mission, and vision.
2. Identify Your Audience
To have a successful marketing strategy you need to be clear about who your audience is, to create the right content to target them.
Knowing your audience and what matters to them is critical for a successful campaign.
There are three ways you can do this
Through demographics generated data
This kind of data can be generated from the demographics of your website visitors, as well as your email subscriber, and social media followers.
Web analytics, social media analytics, and email subscriber analytics are effective tools that can generate data on your audience's gender, as well as age, income, etc.
Buyer personas, also known as customer avatars, are like a sketch that describes your customers to enable you to target your audience better.
You can create your customer avatar based on their challenges, source of information, behaviors, location, occupation, age, etc.
Collect feedback from your current customers about your product and services.
This would give you insight into how they feel about the content you are creating.
It would let you know what their most urgent needs are and how you can address their problems with your content.
3. Establish Your KPIs
One of the best ways you can keep track of your goals is to make them specific and measurable.
To keep track of your goals you need to set up key performance indicators (KPIs) for your content marketing strategy.
The key performance indicator would help you know when you have achieved a particular goal or goals by providing milestones you can check off.
They can include what you want to achieve with your content marketing strategy like sales, traffic, brand awareness, email letters sign up, etc.
4. Decide on Content Types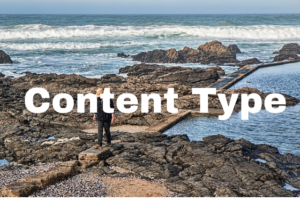 Based on the knowledge of your target audience as well as your target market, now think about the types of content you need to create.
There are some content types that every content marketing strategy will include.
Most successful content marketing strategies rely on having major content published on your own site (or domain) which can be shared to other sites.
Therefore blog post is essential to your content marketing mix and can deliver strong results.
Another compelling type of content is video, video can appeal to your audience's emotion, improve lead generation, and reduce abandonment.
Graphics, text, and images for blog post and designs on the company website
5. Create a Content Calendar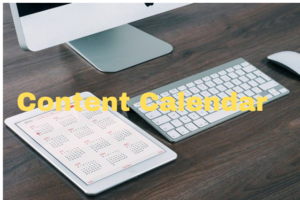 As part of your content strategy, you need to know what content, as well as the time you want to publish each content, and on what platform.
To get your content scheduled, you must have a content calendar.
This would contain all your content, as well as the time and platform you want to post them.
For example, you can use Google Calendar when you are not publishing a lot of content.
You can also use productivity and task management tools like Asana, but make use CoSchedule for your content calendar
Both of these will allow you to schedule different parts of the content creation process.
6. Measure Your Results
As part of your content strategy, you need to measure your result (your KPIs) to see whether you are hitting your target.
Measuring your content marketing success can give you an insight into what is working and what is not and what can be adjusted or removed.
You can make use of tools like Google Analytics to see how your content is performing.
Measure and manage your social sharing activity via Buzzsumo, Hootsuite, Buffer, and other social analytics tools.
Also, make use of Instagram insight to get data on follower demographics and actions.
While Facebook analytics helps you get a deeper understanding of where and how people interact with your business across your website and Facebook Page.
SEMRush can help you to assess KPIs for the search rank of your content while Optinmonster also helps in monitoring your marketing campaigns.
Email signups can also be tracked through the analytics in your email marketing software.
By monitoring your progress, you would be able to tweak your content marketing strategy at regular intervals, to keep it up to date.