Now that you have built your website, how do you make it search engine optimized for search engines to rank high on Google and other search engine search result page?
You must build your SEO alongside your new website to save yourself some trouble in the future as it might take a lot of time and energy and might not achieve the desired result.
Optimizing your website for search engine and conversion is very essential to the success of your website.
A good search engine optimized website can generate more traffic to your site, increase conversion rate, build brand awareness, generate good ROI and gain more visibility on the search engine result page.
Therefore if you are just starting your website and you want it to rank on Google, Yahoo, Bing, and some other search engine platform then this article is for you.
Also, if you have a business with an already established website looking for how to increase your SEO ranking, this article can be of benefit to you.
In this blog post, I am going to discuss how you can improve your website and keep it search engine optimized.
What is SEO and how does it work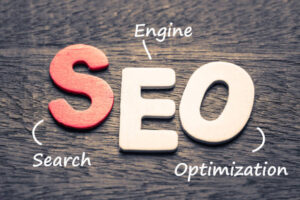 In simple terms, SEO (Search Engine Optimization) is the process of improving your website to increase its visibility for relevant searches.
It is also the process of optimizing web pages and their content to get discovered by users searching for terms relevant to your website.
Therefore the better visibility your pages have in search results, the more likely you are going to attract attention and prospective and existing customers to your business.
Search engine like Google, make use of a "bot" that crawl pages on the web, moving from one website to the other collecting information about those pages and putting them in an index.
Then Google algorithms begin to analyze pages in the index, taking into consideration hundreds of ranking factors to determine the order pages should appear in the search results for a given search.
For example, how relevant your keywords are to your industry and the quality of your content is a major determinant of content optimization, and crawlability and mobile-friendliness are important sites architecture factors.
How to Optimize your website for SEO
1. Make use of keywords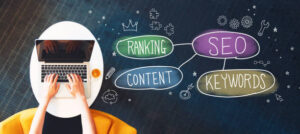 Keywords are the number one factor used to determine SEO for a website.
Before you start creating content for your website, you need to know the right keyword to write about.
By researching and knowing the right keywords to use, you are giving your website a direction.
Knowing the right Keywords helps to figure out what content will be relevant to users in your industry.
When performing keyword research, it is best to use high volume search terms that match what your users are searching for, that relate to your industry.
To find the right keywords, you have to study your niche and find out what they are looking for, define your goals, create a list of relevant topics and make use of keywords research tool.
Make use of Semrush, Google keywords planner, and uber suggest are among the top-ranking keywords tool you can use.
It is advisable especially in a blog post to use keywords about once per 100 words.
This means if a page has about 200 words on it, you should use your keyword twice in unique ways and avoid overusing keywords.
2. Create relevant content
After keywords, content is another aspect that is being considered by Google if you want your website to be search engine optimized.
Content can range from the types of text used on a webpage to images, infographics, videos to a blog post, and any kind of content that gives a user information about your business
The content on your website homepage can determine if a visitor would keep reading and check out another part of your page or leave immediately.
Without good content, your website cannot rank high in search engine optimization.
Your content should be unique, informative, and relevant at the same time and should portray the message it's trying to pass across.
Make use of relevant images and videos, don't put a picture of a kitten for a business that is selling cars.
There should be a connection between your content, one content should lead to another.
Logically organize your website so that both search engines and users can find related content with ease.
Lastly, make sure to share your website content on social media to increase visibility to your website.
When people share your content on social media, more people are likely to link to it and links are important factors for SEO ranking.
3. Make site more Mobile friendly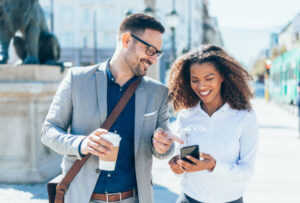 With the large number of mobile users worldwide, your webpages must be suited for mobile if you don't want to lose potential customers.
Furthermore, Google has launched the mobile-first index, which means you might rank better if you focus on mobile-friendliness
Google recently launched a tool that can help you identify if your website is mobile-friendly.
4. Optimize for easy navigation and user experience
If your website is difficult to navigate, most visitors would be forced to leave your site which would lead to a high bounce rate.
Now that you are just starting your website, ensure that users can smoothly navigate through the pages of your website.
Make sure your text makes it easy for users to scan through your page content easily.
We advise you to organize your web pages, especially blogs post into H1, H2, and H3 into hierarchical structures to facilitate easy reading.
Your headers should contain key phrases that hint at what the article is about.
Make sure your speed is fast enough to load web pages especially on mobile devices on your website.
The speed it takes your webpage to load can affect its ranking on search engines and your user might get annoyed and leave your site.
5. Optimize for on-page and off-page SEO
On blog sites, on-page SEO tells you how to optimize your website when you are building-specific pages on your website.
Factors like headlines, sub-headlines, URL slugs, and meta descriptions fall into this category.
Make sure to use your primary keyword in your headline and at the beginning of the article.
It should also appear in your slug, meta description, and at least one sub-headline.
Throughout the body copy, always aim for at least .5 percent to 2.5 percent. Try not to overuse keywords to avoid keyword stutter.
Distribute your primary and related keywords evenly throughout your article, sub-headlines, and image alt text so that the Google algorithm can understand what you are talking about.
Off-page SEO is another way your website can get search optimized and rank high on the search result page.
It refers to how you optimize your website via external means.
Social media activity, guest blogging, influencer marketing, or brand mentions are among the important factors that can improve your site's SEO.
6. Get Backlinks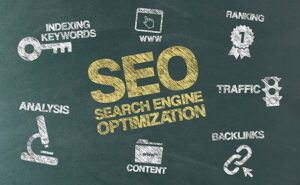 Backlinks are also known as inbound links which refer to links from one website to a page on another website.
Backlinks are an important factor in helping your website rank better.
When high-quality sites like Naija blog, Linda Ikeji blog, Sparkconect, or Afrimash link to yours, Google interprets the link as a signal of your site's credibility.
Google confirmed that backlinks are one of their three most important ranking factors.
Quality backlinks come from trusted authoritative websites that have your target keyword in the link's anchor text and from a domain that hasn't linked to you before.
Consider emailing influencers and other blogs in your niche, share tour articles with them, and point them to a page where you've shared a piece of their content.
If you want a step-by-step guide of how you can create a beautiful and functional website. Here is a free book that will guild you step by step on how to build a WordPress website.
Download the book below for free