Social media platforms have increasingly become an important part of marketing for small business owners in Nigeria and the world.
With so many social media platforms out there, you've likely wondered which one's the best for your business.
While there is no single platform that's best for all businesses, some are extremely popular in terms of their active users and the benefits they bring to each business.
Therefore your best platform would be determined by the type of business you run, your brand and your audience(where they are most active).
In this blog post, I am going to discuss some of the best platforms that can help boost your social media marketing.
Top 5 Platform for your Social Media Marketing
1. Instagram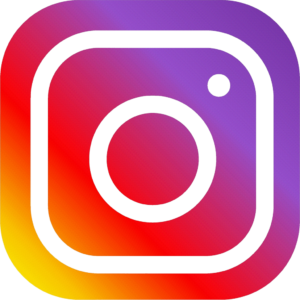 Instagram is the home of influencers, brands, bloggers, small business owners, friends and family members with over 1 billion monthly users.
Additionally, Instagram boasts of more than 500 million monthly active users.
It commands one of the highest audience engagement rates in social media.
Instagram works best with  high-quality images, stunning visuals, videos and  unique designs,
It allows you to share a wide range of content such as photos, videos, stories, and live videos.
It has also recently launched IGTV for longer-form videos.
Because Instagram is owned by Facebook, it has access to the same extensive user base and advertising platform as  Facebook.
On Instagram, you can organically grow your followers as well as that of your post and profile.
This makes Instagram a great option for both businesses with and without an advertising budget.
Instagram's user base skews heavily to the 18-29 range and slightly more toward females and minorities.
Therefore, Instagram is for you if your target audience is under the age of 40, you run a lifestyle, e-commerce, or photography business.
2. YouTube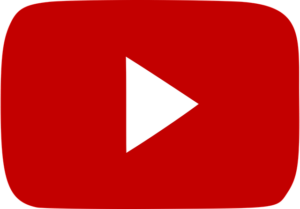 YouTube is currently the second most popular search engine in the world today, right behind Google.
With over 2 billion registered users worldwide, people consume over a billion hours of videos every day.
Being owned by Google, it has access to Google's advertising platform, which is useful when running YouTube ads.
If your audience is below 50 and consumes video content then Youtube is for you.
To get started, create a YouTube channel for your brand where you can upload videos for your subscribers to view, like, comment and share.
Depending upon your type of business and who your audience is, both long and short video content can work very well on this platform.
Youtube also has an advantage in the sense that you can optimize the search of your company's YouTube videos with the proper keywords.
Without having to spend extra money on advertising dollars, you can make your YouTube videos have higher search rankings.
This can be achieved by including the searched keywords in your title, video description etc.
3. Facebook
With more than 2 billion monthly users, Facebook provides advertisers with an unparalleled opportunity to reach virtually anyone and everyone.
Almost all content format works great on Facebook ranging from text, images, videos to live videos and Stories.
If you run an e-commerce business, Facebook excels at lead generation.
Facebook is the place to go if you want email addresses, with many advertisers reporting costs below $1 per lead.
Facebook has an advantage over the other platforms because it covers a wider user base of individuals.
This means that you can target your exact audience using demographics such as age, gender,
relationship status, employment, interests and so much more.
Use Facebook If your Target Audience is above 30 years.
4.Twitter
Twitter has revolutionized breaking news and provided unparalleled access for users to connect with both niche and influencers.
With over 192 million daily active users, it remains one of the most popular social media platforms. Unlike Facebook, Twitter is still a viable network for organic engagement.
Brands don't need to pay in order to reach their followers, which enhances the platform's value even when running paid ads.
Depending on your commitment to social media marketing, Twitter can be a powerful tool for building brand awareness and connecting directly with other customers
Ecommerce business can use Twitter ads primarily to drive brand awareness and promote specific products for direct conversions.
5.LinkedIn
LinkedIn is another platform that can be used to boost your B2B social media marketing.
LinkedIn has an estimated 227 million monthly active users, evenly split between male and female users. 61% of users fall into the 30-64 age range bracket.
It allows business to establish their thought leadership and authority in their industry and attract talent to their company.
LinkedIn also offers advertising opportunities, such as boosting your content, sending personalized ads to LinkedIn inboxes, and displaying ads by the side of the site.