The rapid increase in science and technology has accelerated the growth of e-commerce businesses in Nigeria and if you don't have an effective marketing strategy you won't get your desired result.
According to research e-commerce accounts for more than $3.5 trillion in sales worldwide.
The above statistics means that there are a lot of competitions out there and if your strategy is not top-notch you risk losing customers.
Here is some Marketing strategy to help your e-commerce business. 
1. Define your sales cycle, goals and objectives
Before you embark on any marketing strategy, you should understand your audience. 
In any business whether online or offline, you need to define successfully who your target audience is going to be.
If you don't have a clear understanding of who you are targeting, you are certain to run inefficient campaigns with the wrong audience. 
Another thing you should do is to define your goals and objectives. Your goals and objectives need to be very clear, realistic and specific.
The importance of goals is to help you stay on track and know if your business is progressing or not. 
The last thing to take note of in this section is your sales cycle. You ought to know how long it takes for a customer to purchase on your website. 
Learn their journey and understand how they move through your sales process. This will enable you to come up with relevant e-commerce marketing strategies that will work.
Without defining your sales funnel, you will find it difficult, trying to pinpoint the areas of improvement and what platforms you need to focus on the most.
Additionally, this information will allow you to know how to target and qualify leads, how to move them onto the next stage of the sales funnel, and what needs to be done to keep them coming back. 
2.
Website Optimization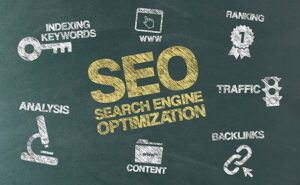 If you are running an e-commerce business, you should know your website is very important. Your website is where people go to learn more about you and your products.  
The way you design your website is essential to your e-commerce business and it can determine whether people will keep coming back to your store. 
Features of optimized websites include;
an intuitive layout,

easy-to-read language,

simple navigation, and

a variety of design elements that lead to a clear call to action.

It should be mobile-friendly
Make sure you keep it easy on the eyes to help customers find the information they need and create landing pages if necessary.
Also, keep the product pages clutter-free, and include a contact page where customers can find all of your important information.
3.Create High-Quality Content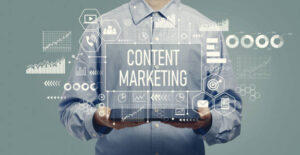 Content marketing involves creating various forms of content like images, videos blog post and text and share them with your audience.
Implementing a content marketing strategy is one of the best ways to generate traffic, connect with your followers and generate more sales.
Use blogs to produce information about your products and how they can use your product .
For example, you can publish a post on how to use an electric kettle and also publish a post on how the same kettle can benefit them.
Video content is the real deal and often referred to as the best form of content marketing. People are more likely to consume more video content than text and images.
You can make videos on how to use your product and post it on your social media platforms and youtube channels.
You can also post images of your products on your social media channels.
4. Make use of Email Marketing
Email marketing is another digital marketing strategy that can add value to your e-commerce business.
With great images and content, you can deliver targeted product suggestions, announcements, and discount offers to an audience who is already interested in your product.
An email newsletter is also a great way to build rapport, share helpful content and notify your subscribers about current promotions.
Email marketing allows for segmentation by dividing email subscribers into smaller segmentation based on specific criteria.
5.Invest in Search Engine Optimization(SEO)
Search engine optimization (SEO) is still an integral part of any online business that wants to succeed.
As an e-commerce business owner make sure your site and all of your product pages are fully optimized for the exact keywords your audience is searching for.
SEO is one of the best ways to increase organic traffic to your website.
The first step is to do keyword research using an SEO tool. When you're looking for keywords, make sure they meet two basic criteria:
The keywords should have high search volumes, and they should allow your site to rank highly in search engine results.
6.Social media marketing
Social media is also a great strategy to boost your e-commerce business. Social media is not only used to share content but also as an avenue to convert followers into customers.
For example, you can set up a Facebook business page and create a shop tab that displays at the top of your page. 
From there, you can list a variety of products and make it easy for followers to purchase directly through Facebook. Plus, your Facebook business page will give you a host of information about your visitors and your most popular items.
You can also run Ads on Facebook and even generate more traffic and sales. connect to more audience
Instagram is a very visual social media platform and e-commerce mainly deal with a lot of images and videos.
You can share pictures and videos of your product on Instagram and attach a link that takes them to a particular landing page when they click 
You can also make use of Facebook and Instagram stories to share your personal story to appeal to your audience.