Your social media content ideas success depends on the type of content you create and post. 
Producing effective and high-quality social media content ideas that catch attention often poses some challenges for small business.
Social media Content creation can be time-consuming, extremely competitive and often expensive.  
Ideally, content should engage, inform, educate, entertain and add value to your social media audience. 
Knowing what content ideas to post, what platforms and how to produce them can help you overcome some of these hurdles as a small business owner.  
Social media Content strategies usually include a varied mix of content types that can create a more engaging experience for your audience.
In this blog post, I am going to share 8 social media content ideas, how you can produce them and the best platforms they fit into.
Top 8 Types of Social Media Content to Create 
1.Blog posts, articles, and guides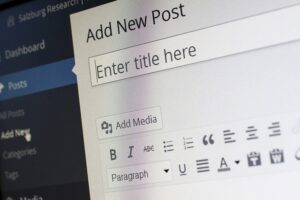 A blog post is an article, news piece, or guide that's published in the blog section of a website. A blog post typically covers a specific topic or query,
It demonstrates your company's knowledge and expertise in your related industry. This establishes you as an industry thought leader which can help build your credibility and reputation.
Additionally, writing blogs and articles can help with your SEO.
The disadvantage about blog posts is that there are a lot of blogs out there that create content, therefore you need to be extra creative to get your blog out there.
The first thing you need to do is to get a blog. You can check out this video on how to create a blog. Then you can start researching what your audience is looking for.
Look at trending searches that are related to your industry. This will give you insight into the questions people want answers to, which can spark ideas about what to write about.
LinkedIn and Facebook are some of the best platforms for this type of content especially articles that are more than 1500 words. You can post a short snippet followed by a link to the piece. 
2.Images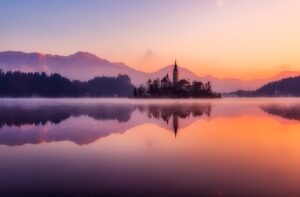 Research has shown that articles with an image once every 75-100 words tend to get more shares than articles with fewer images.
This means that visual content is much more digestible and engaging than long-form of blogs and articles  
Good images or videos tend to increase engagement, and they attract your brand to customers.
 With your average smartphone cameras, you can take stunning pictures and quickly edit them with amazing apps.
You can also make use of some free website like Pixarbay, Unsplash, Freepik. You can also design with apps like Canva, Adobe Photoshop and Illustrator  
Although images work well with almost every platform, Instagram and Pinterest are by far the best networks for pictures. 
Facebook, Twitter, LinkedIn, and Snapchat are alternative options. You can also make use of images on your blog post as it is a ranking factor by Google to help increase your SEO.
3.Videos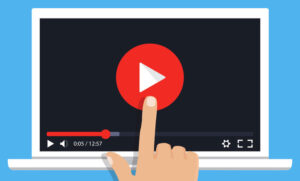 The most important ingredient of any successful digital marketing campaign, in general, is having compelling content.
Research has shown that YouTube is the second most popular site on the web? and is second only to Google in the most visited sites on the web.
Another statistic shows that  85% of businesses are using video as a marketing tool. 
Currently, video content represent 82% of internet traffic, it would only make sense for businesses to take advantage of this medium.
The advent of smartphone cameras has made it relatively easy and convenient to capture and record awesome videos.
Video content like How-to guides, video tours, and product updates and demonstrations are awesome videos that can help pull traffic to your website and ultimately generate sales. 
With your smartphones, you can record and edit awesome videos that will deliver your message to the right audience.
Viva video, Inshot, Filmorago, are among the hundreds of great apps you can use to create awesome videos.
If you are a bit techy you can make use of professional software like Adobe Premiere Pro, After Effects, Final cut pro, Corel video studio, or use the regular Microsoft editor that comes with your PC.
Instagram, YouTube, Tiktok, Snapchat are some of the best platforms for video content  
4. Infographics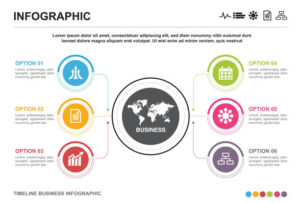 Infographics are visuals often used to support explanations, statistics, and other written concepts. They are especially impactful for conveying complex ideas.
First, you need to create an outline for your infographic. Once the outline is done, your writer and graphic designer can begin creating the individual parts and piecing them together.
Facebook and LinkedIn are both excellent options for infographics. Twitter is a choice.
5 Testimonials and reviews
Testimonials and review are a word of mouth people say about your company or business. It can be positive and negative.
The advantage of testimonials is that people tend to trust what people say about a particular business than what a business says.
People are more likely to engage with your business or services if there are positive reviews about them.
One problem about testimonials is that they are not always positive 
You can get testimonials by contacting past customers and asking them if they could take a few minutes to talk about your services.
You can also ask for feedback from customers about the state of your service. 
Testimonials and reviews work well on Facebook and LinkedIn and Twitter
6 Contests
Hosting a contest is another way to increase engagement on your social media platform.  
Because people like to win, social media contests are engaging and fun to host.
You can pick a product or service, reach out to your users on all your social accounts, and tell them to post Instagram pictures of the most creative way that they can think of using your product using a unique hashtag. 
How this works is that, your customers indirectly market for you by posting your videos and photos about your services and product and how they are using them and what they gain from using them and then share it with their friends who might share it with their friends too. 
You can give the winner a gift card to buy more of your product as an incentive. 
In this way, you are engaging your audience and marketing at the same time.
Another way is to set up a poll. You can take two of your product that is similar(same characteristics)
 e.g. A red and blue shoes, then you ask your audience which one they prefer out of the two products and why.
Instagram, Facebook, Twitter are some of the best platforms that you can host contests.
7.Announcements
This works best on e-commerce platforms. Letting your audience know about new products, apps updates, events, live streams and other relevant things that you know would benefit your audience can help build hype and alert people about what's happening with your business. 
People love to receive updates about their favourite apps, products and events.
Make sure you research your industry well and follow brands in your industry to get first-hand information that would benefit your audience.
Announcements can work on Facebook, Instagram, Twitter, LinkedIn, Pinterest and even through social messaging apps like WhatsApp and Telegram.
8.Electronic books (eBooks)
An eBook is a non-editable, reflowable book that is converted to a digital format to be read on any digital device such as computer screens or mobile devices
The advantage of an ebook is that it helps showcase your industry and expertise.
Although ebook tends to be longer and more detailed than blog posts, far fewer businesses take the time to produce them when compared to a blog post.
The only disadvantage of an ebook is that many people might not read long articles and they take a lot of time to produce and find content that will appeal to your target audience. 
LinkedIn is one of the best places to share an ebook. You can also share on Facebook and Twitter.  
Therefore, to make your business stand out and improve your customer experience, take advantage of each of these social media content ideas and try them on each platform.
Also, experiment and be creative with your ideas. As time goes, you would learn what types of content resonates most with your unique audience.