Combining the right content creation tools can make your content marketing much easier and efficient. Content creation refers to the process of generating ideas and content that resonates with your target audience.  Those ideas can be in form of text or visuals which is made available to your audience in different formats like a blog, videos, infographics. Creating content is not an easy task, especially when you don't know how to go about it.
However, your work can be made easier as a content creator with the tools that will be shared in this blog post. At the end of this blog post, you will be able to create compelling and engaging content.
What is Content Creation
Content generally refers to any kind of textual, graphics, visual or interactive elements embedded on a blog or website. Sharing content on your website provides value to your audience and attracts users to engage with your website and blog. Content creation on the other hand is about generating those ideas (videos, images, infographics and text) that resonate with your audience. Furthermore, there are people who make a profit from the content they share, this process is referred to as content marketing. Content marketing is creating and distributing valuable, relevant, and consistent content to attract and retain a clearly-defined audience and, ultimately, to potential buyers.
Content creation involves :
creating measurable and actionable  goals for your content
Performing keyword research and analysis
Planning and creating a content calendar
producing top-notch content
measuring and analyzing your content marketing success
Continuous optimization and improvement
Why You Need to Create Content
1. Content Adds Value 
When you create content, you add value to your customers. The value you create through your content is what attracts them to your website. You can make videos on how to use your products or you can write a blog post about a trending topic in your industry.
2. Content makes your website ranks higher
Creating high-quality content can make your website rank higher on the Google search result page. By adding meta descriptions,  adding alt text to your images and distributing keywords evenly on your website page can make you rank higher on the Google search result page.  
3. Content Converts
Like I said earlier, content adds value. When your audience is getting value from your content, they will eventually become potential buyers or regular subscribers. Every time a visitor takes an action on your website, it is considered a conversion. That kind of action is what helps your website or blog grow. 
Top 10 Content Creation Tools 
Visual Content Creation Tools
Canva is a content creation tool that is used by most digital marketers to design awesome visuals. It has a wide range of ready-made templates ranging from social and blog images to infographics and more. You can use Canva to design presentations, social media posts, infographics, resumes, newsletters, logos, and YouTube videos. A big advantage of Canva is that it is very easy to use, even for beginners.
Canva offers a free and a premium version. The free version does have limited access to some of the graphics, while the premium offers a larger range of graphics.  The Pro version comes at a price of  $9.95 per user per month, while the enterprise plan goes for $30 per user per month. 
GIFs are the real deal in 2022. Visual has proved to be more engaging than text over the years and gifs have even proved to be more engaging than still images.  So why not start to incorporate gifs in your blog post and social media pages.  You can share videos directly on social media platforms including Facebook, Instagram and  Youtube.  
AdobeSpark is an integrated suite of content creation applications for mobile and web designed by Adobe systems.  It is a three in one media application that is made up of Spark Page, Spark Post, and Spark Video. It can be used for social media graphics and short videos.  The software also allows users to automatically save their designs on the cloud space on the web network. Users can import/export the images from their devices and edit them for social media, business, and education.
Content Planning Tools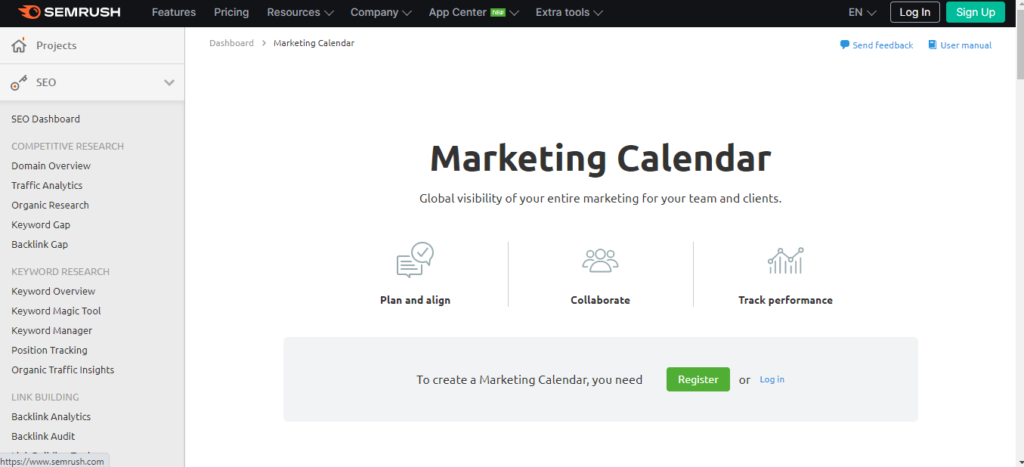 Creating a content calendar is very important to keep your content organized and up to date. A content calendar is a table or spreadsheet that contains your content, the date, time, the platform they are going to be published. SEMrush calendar is a great way to motivate you and keep you on top of a regular publishing schedule.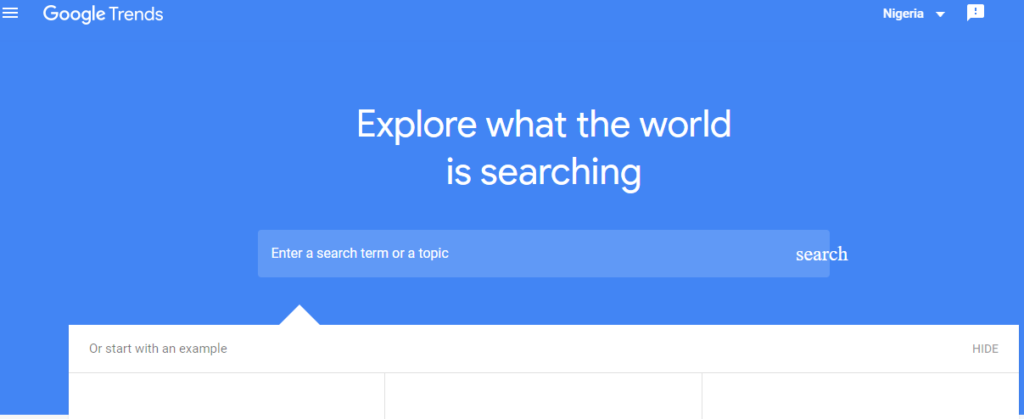 Google trends tool is a content creation tool that shows you what's trending at the moment. The software helps you understand the popularity of a search term or topic on the Google search result page. You can easily find the highest-ranking keywords or topics in your industry with this tool.  Digital marketers can use this software to track how a particular topic has performed over time and use the data collated to create topics that will resonate with their target audience.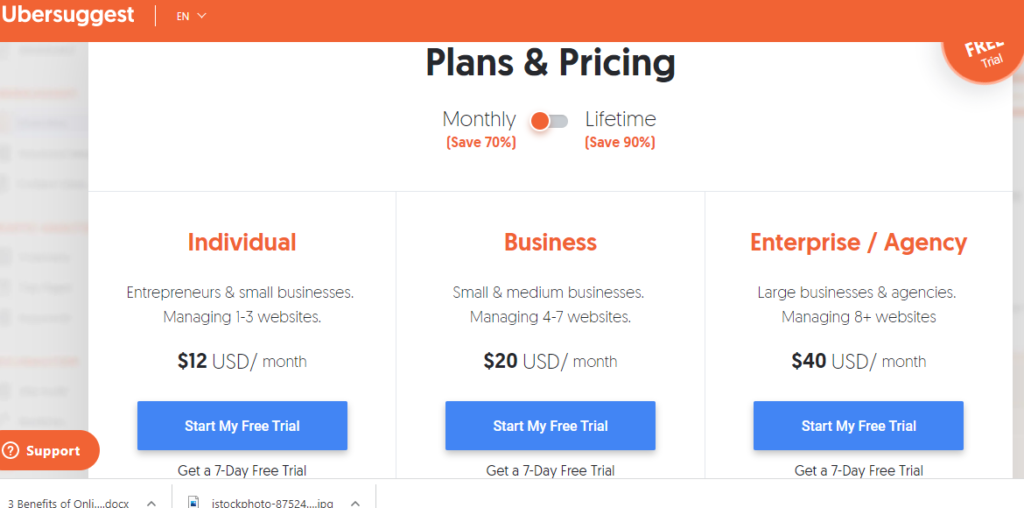 Ubersuggest is another content creation tool used to find content ideas that will get your audience's attention. It can also be used to generate keywords. Overall, the software helps in generating keywords, performs site audits and come up with content ideas. All you have to do is put the keywords, select language, select source and click on suggest. 
Video Content Creation Tools
7. VivaVideo
VivaVideo is a video editing app that is used by many digital markers and content marketers to make awesome videos.  It allows users to personalize, style, and publish content.  You can also merge, trim, reverse, control and split videos. 
It also comes with several options for filters, music, texts, transitions, themes, and stickers. It has a storyboard style wherein a user can load, edit, and trim clips.
8 VideoShop
Videoshop is a tool that let users add music, sound effects, and voiceovers to their videos. It comes with features like voiceovers, Mergers, Animated Titles, Texts, Display Adjustment and much more. The video editing tool is extremely easy to use and convenient for first-time users who have little or no knowledge about making videos. You can share your videos directly on social media platforms including Facebook, Instagram and Youtube.
Video Animation Tool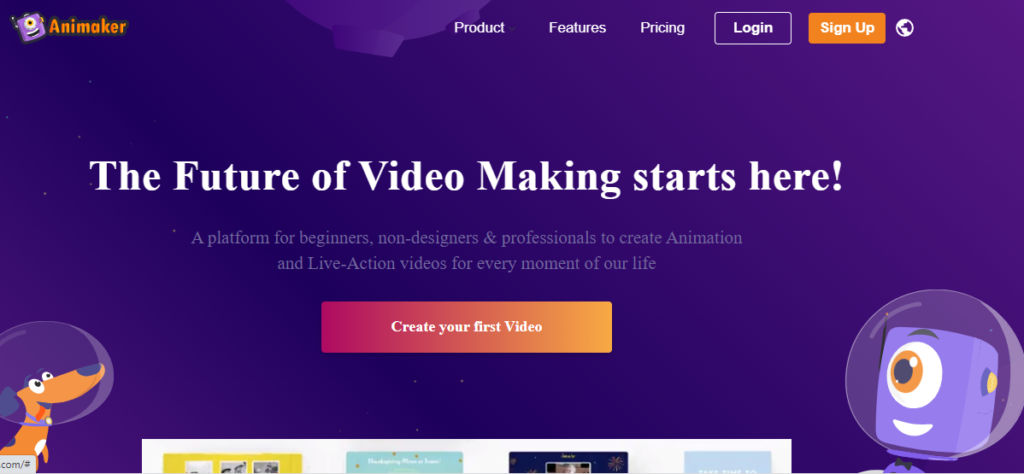 Animaker is a content creation tool used for creating animated videos. The software allows users to add animation to their videos with simple in-built characters and templates. What's more, you have over 100 million photos and over 1000 templates to pick from. The software is web-based which allows users to save their designs in the cloud automatically after creating the designs. The software also comes with an in-app messenger, multi-user collaboration, Animaker whiteboard videos and infographics maker.
Infographics Content Creation Tool
Infogram is a tool used to show large marketing data into a more understandable and visually attractive chart. The tool provides a wide range of templates and customization options including pie charts, line charts, bar charts, and many more. Infogram is being used by well-known organizations like LinkedIn and EuroNews.
.