Finding relevant Keywords online for your blog, social media marketing and content marketing is very important if you want your content to be relevant. No matter the aspect of digital marketing you may be focusing on, you need to use the right keywords or hashtags for your content to reach your target audience. Social media content with the right keywords tends to reach a larger audience, and tweets with relevant keywords and hashtags tend to reach at least two times more audience than those without them.
Your blogposts, youtube, TikTok, Instagram Reels, or Regular Videos tend to reach more relevant people through search or suggestions if you include the right keywords when publishing.
Facebook Post Publishing Tools through the Meta Business Interface has an inbuilt hashtag generator that allows you to search for relevant or recently used hashtags and include them in your posts both on Facebook and Instagram.
In this article, I am going to share some tools that you can use to find relevant keywords online for your business.
Types of Keywords
1. Short-tail keyword
Short-tail keywords are short keywords that are made up of three words or less. This is also referred to as the head keyword. They are keywords with a huge amount of search volume but are highly competitive. It's often difficult to pinpoint the clear search intent for short-tail keywords because they are all around the place. For example, if someone is searching for running shoes, wedding cakes, Swimming trunks etc.
It's difficult to determine if the person wants to know how to swim or the advantages of swimming or just looking to get an idea of how much it cost for swimming. This is why short-tail keywords don't convert well because of the difficulty in matching searcher intent.
Characteristics
High search volume
High Competition
Low conversion rate
Broad search intent
2. Long-tail keyword
Long-tail keywords are much broader and more specific than short-tail keywords. It usually consists of more than 3 words. They have a much lower search volume compared to a short-tail keyword. But they make it up by being much less competitive.
It is easier to pinpoint a long tail keyword search intent.
Characteristics
High conversion rate
low competition
low search volume
specific search intent
3. Short-term fresh keyword
These are fresh trending keywords that trend for a while and fade out eventually. This keyword rises with recent trends and is usually very explosive(has a large search volume). For example, the "Vawulence" trend in Nigeria is a trend that has been going on for some time now.
Characteristics
Explosive search volume(
Specific search intent
Medium competition
High conversion rate
4. Evergreen Keyword
Evergreen keywords are those keywords that stand the test of time and are different from fresh keyword that fades away with time. The search volume might fluctuate now and then but there won't be extreme changes. So when you use that evergreen keyword, there will always be somebody searching for that particular keyword.
Top Keyword Research Tools
1. SEMrush Topic Research Tool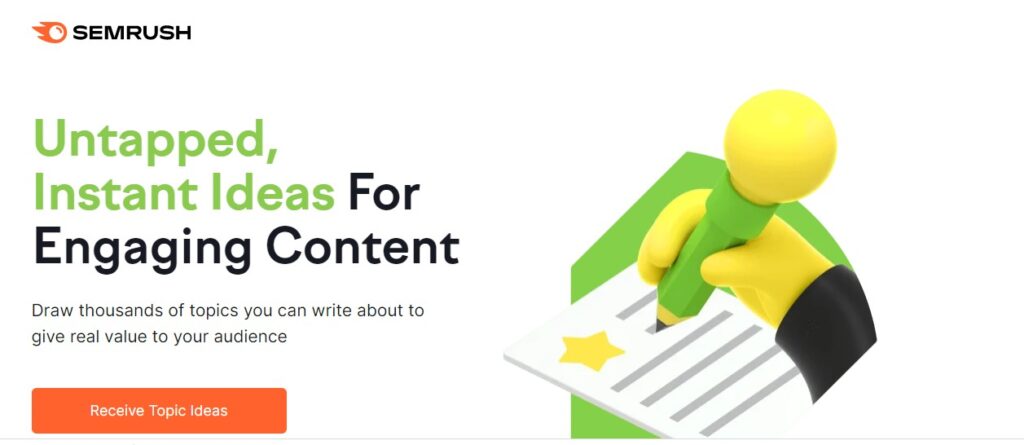 SEMrush research is a great tool that can help you come up with quick content ideas for your blog post and social media posts. To get started, you have to enter a keyword or phrase and target location, and then SEMrush provides you with potential ideas around that main topic.
Furthermore, it also allows you to enter a domain to find content on what to write to inspire your content plan. The SEMrush topic research tool makes it very quick and easy to get potential ideas around your core topic in just minutes. Just enter a subtopic and see related articles and questions being asked in real-time. 
Keywordtool.io is a keyword research tool that helps content creators generate up to 750 long-tail keywords for any search made.  It is a web-based keyword software and marketing tool that uses the Google Autocomplete feature to generate keyword suggestions for you.
Furthermore, you can see top related searches on your keywords. With the keyword tool, users can see trending keywords and questions on YouTube, Bing, and also in mobile app stores. Once you start getting keywords idea, you can use those keywords for content marketing, PPC campaign management, search engine optimization, and even social media advertising.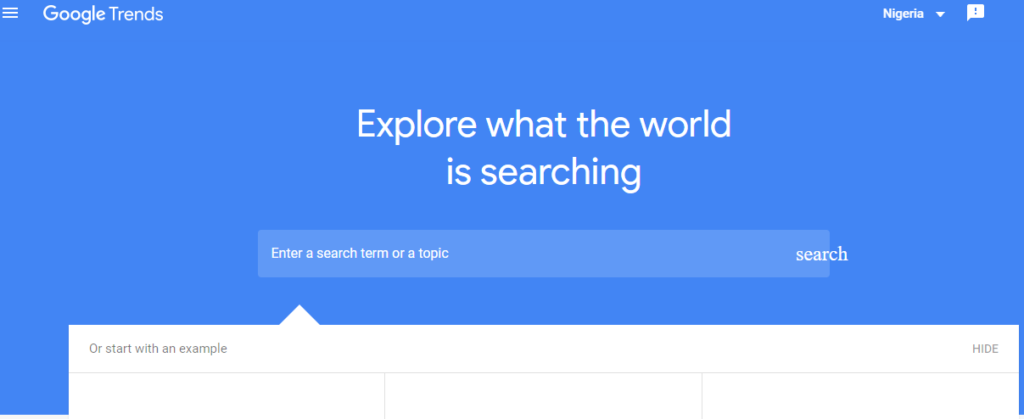 Google Trends is another keyword tool used by marketers to research keywords and topics for their blog posts, social media marketing and email marketing. It is used by marketers to understand the popularity of a search term or topic on the Google search result page. With Google Trends, you can understand how popular a keyword, search term, or topic is on the search result page. With this, you can easily find the highest-ranking keywords or topics in your industry. Don't forget that Google is the most used search
engine in the world. Marketers can use this software to see how a particular topic has trended over time and use this data and insight to create content around topics that are relevant in their industry. This tool can help you gain a competitive advantage in your industry by being the first to start a new trend.
Ubersuggest is another tool used to generate keywords online. This software comes with important and crucial details for a website. With Ubbersuggest, you will get keyword suggestions and content ideas. All you have to do is put the keywords, select language, select source and click on suggest. Then immediately it displays suggestions that suit best to your search term. Ubersuggest also comes with a chrome extension that suggests related keywords and long-tail keywords anytime you search on Google.
Conclusion
Keywords are very important when it comes to online marketing, social media marketing and content creation/marketing. Therefore finding relevant keywords online is very important if you want your content to reach a large volume of people. For bloggers, you can check the "other people also search for " suggestions that google brings anytime you type a keyword on Google. You can form your subtopics on these questions. But for keyword research and content planning, you can check out the above suggestions.