The job description of a remote content creator in Nigeria cut across many industries including marketing, science, medicine and technology. This means there are a lot of job opportunities for Nigerians that want to choose content creation as a career path or freelance work. What's more, the role or job responsibilities of a content creator are flexible, which means that you can work as a content creator remotely and start earning an extra income. Do you have what it takes to become the next top content creator in Nigeria? If you are still wondering how to become a content creator, blogger, or freelance writer in Nigeria? Read this article to get started on your journey of becoming a remote content creator In Nigeria.
What is a Remote Content Creator?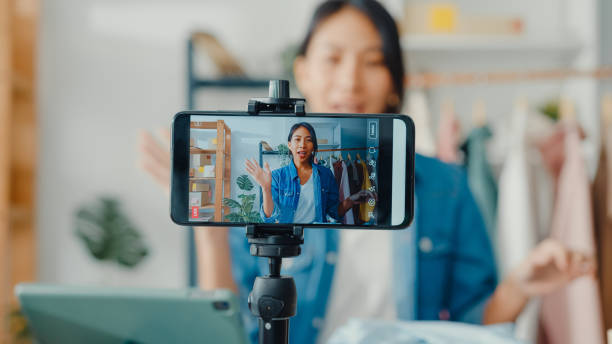 A content creator is basically someone who creates content to promote a business, product or service to a specific audience. Majorly, content is a collection of information, ideas, and messages that are translated into written, visual, or audible format for others to consume. It encompasses writing, copywriting, design, video production and other digital media that provide value to a target audience. Content can be either text, videos, images, podcasts, presentations, blog posts and infographics. A remote content creator in Nigeria can create content ranging from blog posts to social media content to product explainer video.
Job Description of a Remote Content Creator In Nigeria
The job description or responsibilities of a remote content creator In Nigeria might be a little bit complicated to define. This is because a content creator can fit into virtually any industry. Be it medicine, science, law, business and marketing. We established in the last section of this blog post that a content creator's job is to communicate with a particular audience using different types of content formats. However, the general responsibility of a content creator is to create text, images, videos, infographics, whitepapers, presentations, audios and other forms of digital content to promote the goals and values of a selected industry. They educate, inform, and engage their audience with the sole aim of getting them to make a conversion.
Here are some responsibilities that might be required of you as a remote content creator.
1. Writing
Content creators are usually asked to write articles, blog posts, social media posts, email marketing content, product description pages and product captions. As a content creator, your writing skills have to be top-notch. You must be able to write copies, product captions and other forms of digital writing
2. Research skills
You must be able to perform research to give you insight into what we attract your audience. As a content creator, most employers always look for people that can research topics, headlines, keywords and other related information.
3. Design skills
Images, infographics and other Visuals are examples of visual content. Research shows that articles or social media posts containing an image will perform better than a post without one. So as a content creator you must be able to design basic text and image graphics because it matters for search engine optimization.
4. Video editing
Video content is the most engaging form of digital content right now. There are billions of people engaging with video content. This means that video content is on the demand and is required by most businesses. As a content creator, you should be able to create and edit videos
5 SEO skill
As a content creator, you should have basic knowledge of search engine optimization and apply them to your content. Making your content search engine optimized ensures that your content is more visible to your audience on the internet
How To Become a Remote Content Creator In Nigeria
1. Through a relevant degree
Although content creation does not really have a specific degree that will certify you as a content creator. However, there are certain degrees that can give you an edge over other content creators. Those degrees include:
Graphics design
Digital Marketing
Mass communication
Marketing
Public Relations
BusinessJournalism
English
2. Online certification
There are various online learning platforms that can give you a boost in your content creation career. Most of this courses comes with qualified and experienced tutors. In addition they usually come with text and videos that student can read and watch. They also come with quizzes, real-time projects, classwork as well as examination to test your knowledge and ability. Students or learners also get certifications for some of this courses which they can add to their CV and share on LinkedIn.
Platforms for learning content creation include:
Udemy
Linkedin
Udacity
Alyson
Hubspot Academy
SRMrush Academy
Sparkconect
Courses you can take include :
Content marketing
Digital marketing
Graphic design
Social media marketing
Email marketing
3. Gain relevant experience
Experience matters when it comes to content creation. Most employers still prefer experience in this line of work than degree or certification. One way to get experience is by exploring your relevant industry and start creating content around it. For example, you can write blogs about top trending digital marketing tools, create posts about your travels, post photos about fashion or create videos about how to advertise on Facebook. You can join some forum and communities and post your work there and ask them for feedbacks. Another way to gain industry experience is through internships (both paid or unpaid). This gives you professional experience as well as organizational skills needed to function in a working environment.
4. Establish an online presence
Since you are already on your way to become a content creator, you need to establish an online presence. By online presence , I mean you need to build your portfolio. One way to do this is by creating a LinkedIn profile. This way, you can connect with industry experts in the same line of work or career. Optimize your summary, headline and skills sections by using keywords that are relevant to your industry. You can register on Fiverr and Upwork to showcase your previous experience and work to attract employers. Futhermore, you can start up a blog and start posting articles that are related to your industry. The point is to showcase your past achievement as a content creator. You can also include any recommendations, testimonials or reviews you received for your work.
How to apply for jobs As a remote content creator In Nigeria
Update your resume (include past and present experience and employment)
Register on job websites like jobberman, Fiverr, Upwork, Glassdoor, and Jobzilla (upload your previous work that generated a lot of likes, comments and reactions)
Create a LinkedIn presence and add various details
Join forums and communities on social media
Get recommendations and testimonials from previous client and showcase them on your linkedin profile, Facebook page and YouTube channels
Submit your cv to various organisations
Network
Tools You Need to effectively function as a remote content creator In Nigeria
Images and graphics creation tool
Canva
Postermywall
Piktochart
Adobe Photoshop
Adobe Illustrator
Pixabay
Freepik
Upsplash
Shutterstock
Digital Camera(Nikon)
Mobile phones(iPhone or Samsung)
Video calls and conference
Zoom
Google meet
Skpe
Microsoft teams
Team collaboration and management tools
Video creation and editing tools
Inshot
Canva
VN
Capcut
Mobile phones
Adobe premiere pro
Adobespark
Moovly
Content writing and editing tool
Grammarly(grammatical errors & plagiarism)
Google docs
Microsoft word
WPS
Coshedule headline analyzer
Copy.ai(for writing copies)
Quillbot(for paraphrasing)
Research and content generation tools
SEMrush
Google planner
Google trends
UbberSuggest
Hubspot topic generator
Tools for automating content
Buffer(for social media)
Hootsuite
Coshedule(for content calendar)
Mailchimp(for emails)
Tools for measuring and analysing content performance
Sproutsocial
Google Analytics
Integrate.io
Zoho Analytics
Moz
Conclusion
A remote content creator is a very lucrative job in Nigeria and can fetch you as high as 100k per month on the average and 250 to 300k as a senior content writer. Is content creation a good option for you? Do you have what it takes to become the next top creative content creator? If you are still wondering how to become a content creator, blogger, or freelance writer in Nigeria? Contact Sparkconect Solutions to get started.