The subject line in an email is the single-line text your recipient sees when they receive your email in their inbox.
In 2019, global email users amounted to 3.9 billion users and are set to grow to 4.48 billion users in 2024.
The above statistics show that an average person might get hundreds to thousands of emails in their inbox each day.
Therefore an email subject line can determine whether your email gets opened or sent straight to trash.
Putting a little effort into your email subject lines will help you boost your email open rates, avoid the spam folder, and get your message in front of the right audience.
Note that no matter how well-crafted your email marketing campaigns are, they are useless unless they are opened by your target audience.
In this blog post I'm going to share with you 5 tips for writing a catchy email subject.
1. Keep it short.
Email subject lines with long characters probably with more than 50 characters will get cut off.
Your readers want to scan through their inbox quickly, particularly mobile users, and with more than 46% of email opens taking place on mobile, it is advised to keep subject lines under 50 to 40 characters or about five to seven words to make sure people scanning your emails read the entire subject line.
2. Personalized Subject Lines
Using personalization tokens like name, location, language, or interest targeting in the subject line adds a feeling of belonging, especially when it's a name.
Incorporating personalization techniques can increase open rates.
Research has shown that emails that included the first name of the recipient in their subject line had higher click-through rates than emails that did not.
Put differently, it's good practice to understand your audience well enough to know what language, style, and location-based offers, will be attractive to them.
In other words, personalization does not really have to be about a customer's name rather it can be about their style, language, location, and interests which are used to target them.
3. Avoid anything spammy
Subject lines that are written in all caps are often the most likely to be marked as spam. Using all caps may get someone's attention but in the wrong way. It is often seen as yelling in the digital world.
Also, avoid the subject lines that are aggressively salesy because it might sound offensive. Don't use multiple exclamation points, as well as an overtly promotional language like "Buy now" or "Free."
Instead of focusing on promotion, you can offer your expertise and share information your audience will find useful.
For example, Sparkconect solutions… How we can help you.
4. Create curiosity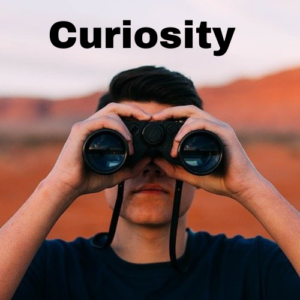 Sometimes, some subject lines work because of their ability to send the right message to the reader.
In writing a catchy email subject line, it's good to maintain some sense of mystery especially if it pique's the recipient's natural curiosity and interest.
Appeal to the reader's emotion, make them want to open your mail and find out more.
Here's an example, "The Reason No One Comments on Your Blog Posts." or "Opeyemi are you still interested".
This type of email subject line would make you want to find out more about the content.
However, make sure the subject line, while enigmatic and mysterious, still aligns with your brand.
5. Make use of Offers
People are much more inclined to open an email if there's an offer of or allusion and "free stuff" directly mentioned in their inbox.
People love new things and experiences especially when they come free, or at least discounted.
For example, "Upgrade your skills: Discount " or "It ends today: save 30% on premium".
Making use of offers and rewards in your subject line can make recipients click more on your email.
6. Segment your list
Segmentation is an important aspect of email marketing. Sending out emails without proper segmentation can cause your email to go straight to the trash.
Segment your customer list by using information from the actions your customers have already taken on your website or blog.
This can range from which forms they've filled out, to which industries they're in, or to what their personal preferences are.
7. Make use of numbers and Lists
Incorporating numbers into your subject line can attract attention because our brains are naturally drawn to digits.
List and numbers are easier for our brains to process and they create curiosity. Also, they are easy to read and comprehend.