Coming up with new products and services is one part of an equation, promoting those products and services is another part of the same equation.
Launching a product or service is like two sides of the same coin, one must go with the other.
After all, you can't have a new product or a new service you are offering and then refuse to promote it.
The purpose of creating or inventing a product or service is for the consumption of the general public.
Therefore, marketing is more than just an advertising campaign, it should result in revenue for your business. 
Understanding the different ways to promote your products or services can help you make the right choice for your business.
That strategy to promote your product and service is what I'm going to discuss with you in this blog post.
I mean what's the essence of having a product that people don't know about.
The sole aim of having a product is to sell to make a profit for your business..
So if you have a product you are about to launch or a particular service you are offering and you are looking for how to market it, then this blog post is for you. 
Let's get to it.
How to promote your business and product
1. Video marketing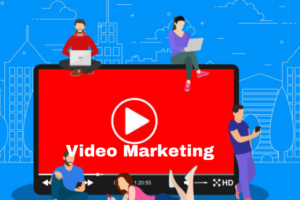 In any online business, the most captivating form of marketing still remains video marketing.
Furthermore, the most important ingredient of a successful digital marketing campaign, in general, is having compelling content and the most compelling content at the moment is video content.
Research shows that YouTube is the second most popular site on the web? and is second only to Google in the most visited sites on the web.
According to Hubspot marketing statistics, 85% of businesses are actually using video as a marketing tool. 
By 2021, video content will represent 82% of internet traffic, it would only make sense for businesses to take advantage of this medium.
The above statistics show that using video as a marketing tool can help boost your products and services.
Making video content doesn't have to be a difficult task and you do not necessarily need high tech gadgets to make videos.
With your regular smartphone, you can record and edit awesome videos that will deliver your message to your target audience effectively.
Some Apps will help you make these videos easily and quickly.
Viva Video, Inshot, Filmorago, So Loop, are among hundreds of great apps you can use to create videos.
2. Email Marketing
Email Marketing is another way you can use to promote your products and services.
The reason why your customers subscribe to your email list is so that they would know more about your business. 
According to Oberlo, the global email users amounted to 3.9 billion users in 2019 and it's expected to reach 4.3 billion users in 2023.
Email marketing is one of the most affordable ways to promote a product with rapid returns.
For every $1 you spend on emails marketing, you can expect an average return of $42
Research also shows that 87 percent of marketers use email marketing to disseminate their content
Email marketing is also a great benefit for B2C business because it can turn window shoppers into buyers, boost engagement, improve customer loyalty and retention, and more.
Segment your email lists to find the subscribers who are most likely interested in your promotion.
This can be achieved by their interest, demographics, previous purchase behavior, etc.
If you own an eCommerce store, you should also consider adjusting your abandoned cart emails.
So instead of showing only what your customer left in their cart, you can also include recommended products.
3. Write a blog post.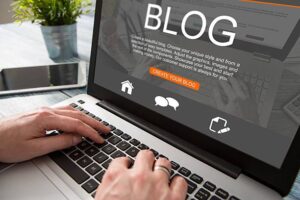 Blogging is an effective digital marketing strategy and if used correctly can bring potential benefit to your business.
According to WordPress, every month, more than 409 million people read more than 20 billion blog posts on its platform.
Constant posts in your blog can increase your brand awareness and make you into a thought leader in your industry.
Especially when you post about a product or service that is related to your industry and the needs that it can meet.
Then include a button or widget that allows your customers to easily buy it.
Blogging is a smart way to increase your SEO, and it also gives you opportunities to gain exposure for your brand in creative ways.
4. Make use of offers/contest/giveaways
In the marketing industry, offer means getting a product or service at a discounted price.
In Nigeria when people hear an offer or discount they are always interested and curious about what you have to offer.
Offers can motivate people to purchase your products and services because of the advantage and benefits they would derive from them.
offers you can use to entice people include
Buy one, get one free where customers will likely need more than one, or where they can get items as part of a set. 

XX% off is ideal for single-purchase items, usually higher in price. Make sure that this discount is good enough that the customer will benefit from the cheaper price, but not so discounted that your profit margin suffers. 

An introductory offer is great for subscription products or products that people will repeat-purchase. Start out with a heavily discounted introductory offer, then increase the price.

Flash sale is a site or store-wide promotion, featuring heavy discounts across several items.  This is useful for getting rid of old stock to make room for new stock.
Make sure you consider your profit margin with all of these offers, you don't want to lose money for being too generous.
Announce the content across all of your marketing channels and not just the social platform you're using to run the main campaign.
Make use of your other social media channels, your website, email newsletters, and even paid ads.
5. Make use of Social media
Make sure to spread the word of your deals and offerings via your social media accounts.
This is an easy way to reach your audience, and your followers can easily share your post on their own timelines.
Another benefit is that customers/prospects can ask questions about the product in the comments section.
Their questions and your answers can serve as an organic FAQ.
The post can link to a landing page or blog post with more information.
Make use of hashtags in your promotion post to expand the reach of your campaigns and also inspire your audience to your post share posts using that unique hashtag.
6. Run Ads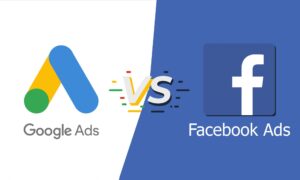 Running Ads is one of the effective ways you can promote your products and services.
Ads bring the product in front of your potential buyers. Therefore, paid campaigns can generate a significant ROI.
Although many marketers have launched Ad campaigns and made zero profit.
The key is in the audience targeting, the tighter your audience targeting is the better your results.
Facebook's custom audience tool offers unlimited targeting combinations and more effective targeting.
Rather than going through the routine of filling the behaviors and demographics to build an audience.
You can upload a customer list or email subscriber list to build a lookalike audience closely matching your customers.
You can also use a Facebook Pixel to create custom audiences and do some seriously effective re-marketing campaigns based on customer behavior.
Target them based on the specific pages they visited on your website, Purchase events, and past purchase behaviors, time spent on your site or certain pages, and much more.
You can also run Google Ads to help your product and services reach their target audience immediately and deliver the desired result.
Google Ads can also help improve SEO, help you outrank your competitors, and also bring tremendous sales for your business.
7. Make use of influencers
At a fundamental level, influencer marketing is a type of social media marketing that uses endorsements and product mentions from influencers.
These are individuals who have a dedicated social following and are viewed as experts within their niche.
Influencer marketing works because of the high amount of trust that social influencers have built up with their following,
Recommendations from them serve as a form of social proof to your brand's potential customers.
You can research social media influencers in your country and find out about their terms and conditions.
Making use of them to sell your product can bring a huge benefit to your business and your brand.