Having an effective online presence is very essential for the growth of your online business and engaging with your customers.
Therefore, not only would an active online presence increase your brand's reputation, but it will also establish you as an authority in your industry.
As a business owner, you need to actively try to establish a stronger online presence if you don't want to lose potential customers and sales.
Note that you are not the only one, you have to compete with others in your industry.
That's why you have to think "outside the box" if you want to draw attention to yourself.
In order to boost your online presence, you need to combine two or more online strategies to remain relevant.
So what are those strategies?
Find out below the top 5 strategies you can use to improve your online presence.
1. Choose The Right Social Media Channel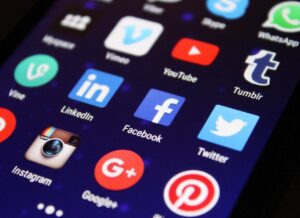 The right approach to social media marketing is by investing in a smart mix of channels as opposed to being everywhere with no cohesive strategy.
So you can invest in 2 to 3 social media platforms to promote your business.
According to Statista, social media usage is one of the most popular online activities.
As of 2020, over 3.6 billion people were using social media worldwide.
The above statistics show that social media is a platform that can benefit your business tremendously. 
Choosing the right social media channels comes down to your audience, where they are most active, and your goals.
An important way to engage your customers is by communicating on the most popular social networks with the largest active audiences.
Facebook comes number one with 2 billion-plus active monthly users.
Facebook allows you to share text, video, images, live video, and stories.
You can also use its range of advertising options to effectively target any demography on the platform.
Next is Instagram which is a community focused on sharing visual content like images, as well as short-form, and long-form videos.
The last for me is YouTube which is a Google-owned platform for watching videos online from consumers, businesses, and influencers, covering every subject from makeup to movies.
Although there are other platforms like Twitter and LinkedIn.
I always suggest this to small businesses because nowadays people engage more with image/graphics and video content.
2. Website Optimization
As a new, or small business, increasing your online presence starts with you having a website that highlights your quality and professionalism.
Your website is a centralized place where people can go to learn more about what you have to offer, how to contact you and interact and engage with your content.
A simple site with few pages to showcase your services (what you do), an about page, a contact page, and easy-to-use navigation are required for website optimization.
In addition, your website needs to be mobile-friendly, mobile-friendliness is a ranking factor Google uses for SEO.
There are 4 features of a good website which includes;
Visuals ( images, colors, good spellings, and grammatical considerations)
Responsive Design (mobile-friendliness)
Concise Messaging (effective communication of values through image and text), and
Content ( articles, blog posts, images, text, videos should be engaging).
3. Search Engine Optimization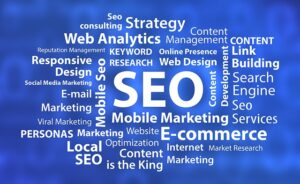 Search Engine Optimization (SEO) remains one of the best tactics to build your online presence and bypass your competitors to gain new customers.
SEO is simply the process of drawing customers to your website via search engines like Google, Yahoo, Bing, etc.
It is the process of improving your website to make sure your business is seen and ranked by search engines.
This makes your website appear higher up in the search results when customers and clients search for you or something related to your business.
The most important feature of SEO is keywords, which are words or phrases relating to your business.
So you can choose 4 to 7 essential keywords that an individual would input into the search engine that would lead them to your website.
You can use the Google Keyword Planner if you want to know what keywords your website should rank for.
Building a strong SEO strategy will make your website perform better in searches and also ensure that your business is hitting the right target.
SEO is a constantly changing landscape, so make sure you stay up to date with the latest updates.
4.  Create valuable content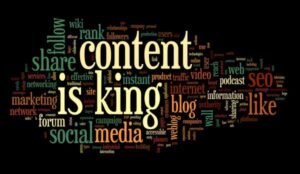 Content they say is king, this is because every piece of content ranging from Images and text to blog posts and videos contribute immensely to a business online presence.
Content marketing remains an excellent way of introducing your brand and create a unique personality for your business.
Your content should be engaging, relevant, and informative.
It should also reflect your brand's core values and add value.
Google always look for a website with high-quality content when displaying the relevant result on search pages.
This would improve your website's chances of being ranked better.
High-quality content can enhance your online presence, increase brand awareness, and attract more sales.
5. Increase Your Online Presence With Paid Ad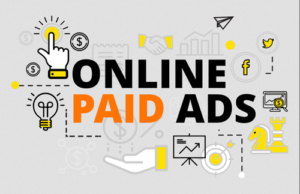 Paid advertising is one of the easiest and fastest ways of driving traffic to your website and boosting your online presence.
The most used online paid ads are Facebook ads and Google ads.
Google ads (pay-per-click) allow you to pay for display, search, and Video ads on Google's search engine, other websites, and YouTube.
The search Ads appears in the sponsored results section of the search page.
Google ads are more effective than SEO, let you outrank your competitors, and much more.
Facebook ads are by far the most advanced advertising platform of all the social media platforms.
It allows you to target by age, interest, gender, employment, and much more.
The advantage of paid ads is that it brings your business right in front of a wider audience and potential customers.
Combining paid ads and SEO can really drive traffic to your website, increase the reach of your marketing campaigns, and ultimately generate traffic.