Video content
Images
Infographics
Blog posts, and articles
Other forms of content
As an online marketer, you might be asking yourself these questions What content can I create? How do I know what content to create? How do I make my own content?. A lot of people out there would love to create a social media post, start a YouTube channel and even create a blog but have trouble deciding what types of content they could post. One challenge faced by most content marketers, social media marketers or online marketers is the challenge of continually creating new content. As an online marketer, you don't just want to create content, but you want to create content that will resonate with your audience, content that will go viral and help you increase brand awareness, create traffic and increase your sales.
In this blog post, we are going to share the different types of content you can create, how you can get content ideas and tools that can help you create some of this content.
Forms of content You can Create
There are different forms of content you can create for your blog, social media platforms or email. They include
1. Video content
The most engaging type of content at the moment remains video content. Either long or short videos, a lot of people, especially the millennial generation are now interacting more with video content. Statistics show that video content will represent 82% of internet traffic, and 80% of video marketers say video has increased their sales, while 84% of customers say they bought goods or services after watching a video. Furthermore, the YouTube platform has over two billion users and over one billion hours of YouTube videos are consumed every single day. This means you have a high chance to generate traffic, brand awareness and ultimately generate sales if you use video content as part of your marketing strategy.
2. Images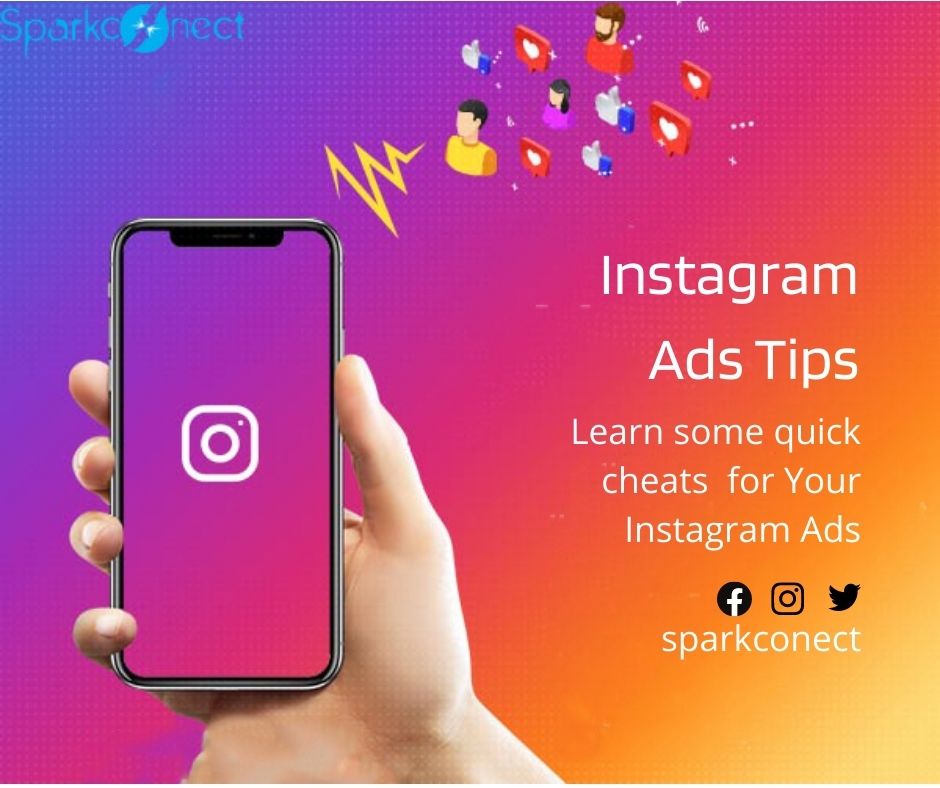 Image is another form of content that also have high engagement. Research has shown that articles with an image once every 75-100 words tend to get more shares than articles with fewer images. This means content with images is much more digestible and engaging than long-form of blogs and articles. Good images tend to increase engagement, and they attract your brand to customers. With your average smartphone cameras, you can take stunning pictures and quickly edit them with amazing apps. You can also make use of some free websites like Pixarbay, Unsplash, Freepik to search for stock images. Canva, Adobe Photoshop are some examples of software you can use to design awesome graphics. Facebook, Instagram, blog posts and articles are some of the platforms that support images.
3. Infographics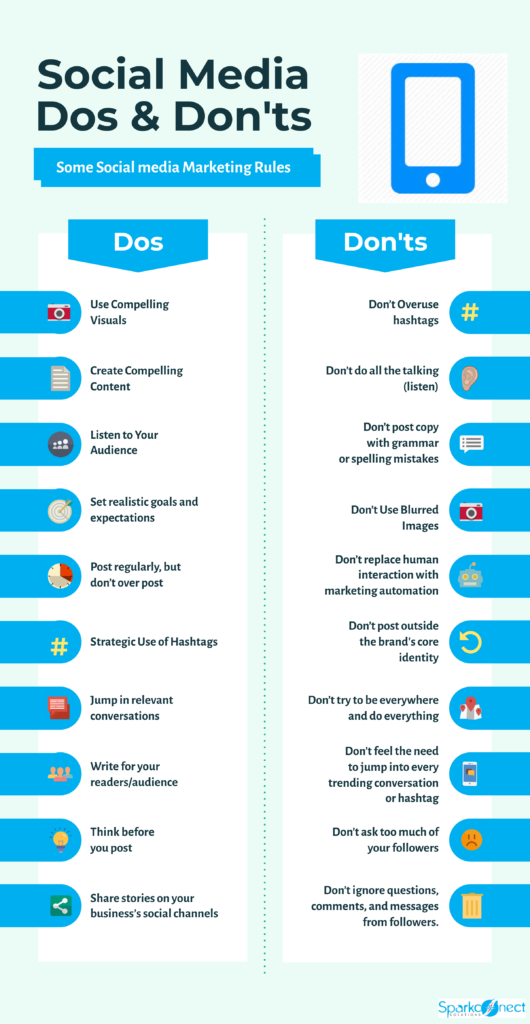 Infographic is a type of visual content used to support explanations, statistics, and other written concepts. They are used to explain complex ideas in a very simple, yet graphical way. First, you need to create an outline for your infographic. Once the outline is done, your writer and graphic designer can begin creating the individual parts and piecing them together. Facebook and LinkedIn are both excellent options for infographics. Twitter is a choice.
4. Blog posts, and articles
A blog post is an article, news piece, or guide that's published in the blog section of a website. This typically covers a specific topic or query. It demonstrates your company's knowledge and expertise in your specific industry. Writing a blog post establishes you as an industry thought leader which can help build your credibility and reputation. According to OptinMonster, approximately 409 million people view more than 20 billion pages and there are about 70 million posts being published each month by WordPress users. Furthermore, about 77% of internet users read blogs.
You can start blogging by getting a blog. You can check out this video on how to create a blog. Then you can start researching what your audience is looking for. Look at trending searches that are related to your industry. This will give you insight into the questions people want answers to, which can spark ideas about what to write about. Blog post can be shared on your various social media platforms.
5. Other forms of content
Other forms of content you can create include memes, contests, testimonials, reviews and many more. Contests are events that you host on social media platforms that you can use to create awareness about your brand. while testimonials are positive stories people write or say about your brand.
What Content Can I Create?
Generating content ideas is one of the most important parts of content marketing. When thinking about creating content, you have to keep in mind the following
Goals And Objectives: If you want to create content, you must know the reason why you are creating the content in the first place. What do you want to achieve with that particular content? Is the piece of content generating awareness? Is it educating people or inspiring people to buy?. You must figure this out before you create your content
Your Audience: You must know who the content is intended for.
Type of Platforms: There are different types of content that resonate with different platforms. So you have to know what platform works best for which content.
Type of Content: Then you have to know the type of content that works best for your audience and each platforms
Now that you know what to focus on before creating content, we will now focus on what content to create.
1. Creating Ideas for video Content
Like I said earlier, video remains the most engaging form of content out there and utilizing it well can help you increase sales and increase brand awareness. So, what video content can you create as a content marketer?.
Examples of video content ideas include :
An about us video tell your clients what your brand is all about. This type of video gives your audience an idea about your company's culture, goals, behind the scene stories, etc. You can post this type of content on Facebook, Instagram, Snapchat, Youtube channels etc
Promotional videos are used to promote products, services and events. It can be used to reach out to your customers about an ongoing sale or special offer, discount, giveaways or a brand new product.
An explainer video provides explanations about your company, products or services. It introduces your company and the type of services you provide. They can also showcase a particular product, how to use it, and why people need to get it.
Use Facebook Live or Instagram Live to create live video content. Visitors can enjoy your live stream and comment on your activities. This type of content is well received by the younger population. Video content is just anything you can create in form of a video that you know will resonate with your target audience. Combine slides or collection of your products and make it in form of a video. You just have to be creative.
2. Creating ideas for Image Content
Visual content like images are very awesome and can be very engaging. So when you are looking for what type of content to create, you can also use this type of format.
Examples of image content ideas include:
Take some pictures of your product
The idea here is to take some pictures of your product. Make sure you use high-resolution photos of your product. Don't upload images that are blurred or of low quality. Your smartphone (iPhone or Samsung galaxy) should do. Consider taking pictures in a bright place. These pictures can be posted on your Instagram or Facebook business page. Furthermore, you can write some interesting text that will captivate readers' attention.
Share an image of your workspace
Another good way to use images is to share pictures of your workspace, this will show the human side of you and make your audience trust you more. Also, you can create memes to make your audience laugh or just post pictures of your favourite movie scene and ask your audience what they think about the scene.
3. Ideas for Other Multimedia content
Other multimedia content ideas include infographics, testimonials, webinars, among others.
Examples of multimedia content include:
If you are very skilled in your industry, a webinar is a great way to showcase your expertise and teach people about important things about your business. It's a great way to make a real name for yourself, and share your knowledge with those who are interested.
Testimonials and reviews are words of mouth people say about your company or business. Try and get people to talk about your business and services. Convince them by offering incentives and discounts or hosting a giveaway, where people can create a video of how your products have benefited them. These videos can be shared on your social media pages and platforms.
Share facts, statistics and other relevant information in a visual way. You can gather some facts, statistics and information about your business or product and share it in form of a chart or a graphical format.
4. Creating Ideas for textual content
Blog posts allow you to showcase your industry expertise in a given range of topics. You can create a blog post about your topics related to your product or services. Think about any topic and you can create a list. You can list top movies, books, all kinds of products and services. This type of content has a vast audience and if you like creating lists, just go for it.
Question and Answer is another type of textual content you can use to engage with your audience and customers. A lot of people on the internet have questions about almost everything. Creating this kind of content offers a great opportunity for an impressive number of visits. This gives you the chance to answer your customer question and queries about your business and services.
Note that this is not the complete list of content ideas you can generate for your business. At the end of this blog post, I am going to share a link to download our ebook on 50 ideas of what you can post on your social media platform.
Different Type of Content For Each Platform
Another thing you have to note before you atart creating content is the type of content that work best for each platform. They include the following
1. Facebook
Images
Videos
live videos
Infographics
testimonial and reviews
Memes
Contest and giveaways
Sharing of blog post
2. Instagram
Images(product)
Videos(product videos,how-to-videos, , behind the scenes videos and promotional videos)
Live Videos
contest and giveaways
3 Twitter
Text
Short videos
images
GIFs
4. YouTube
How to videos
Product explanation videos
Behind the scene of your company
Comedy skit
Some Basic Tools You can Use To Create Content
1. Tools for Creating Video Content
Inshot
VivaVideo
Videoshop
Animaker
Magisto
Filmora
AdobeSpark
2. Images and Infographics content creation Tools
Canva
Giphy
Piktochart
Postermywall
BeFunky
Infogram
3. Content Writing, Creation and Planning Tools
Google Trends
SEMrush Topic Research Tools
Grammarly
Ubersuggest
BuzzSumo
SEMrush Marketing Calendar
Conclusion
Creating content for your blog, social media and Youtube channel depends on your audience and what will resonate with them. Don't just create content for the fun of it, create what will add value to your subcribers and audience. There are a lot of content to create, all you have to do is research on content ideas, study what your competions are doing and be creative. If you need an idea of what to post on social media, Here is a link to download our ebook on 50 ideas of what to post on social media