With the daily increase among TikTok users , it is increasingly becoming difficult to get engagement on TikTok and  unless you create something different and unique you might not get your desired result.
According to Hootsuite, TikTok is the seventh most used social networking app in the world, surpassing Snapchat, Pinterest, and Twitter. As of January 2021, TikTok has over 689 million monthly active users worldwide.
TikTok is a video-sharing social media app that allows users to create, edit, and share short-form video clips that are spiced up with filters and accompanied by the latest music trends.
Its fast-growing engagement rates have led to the popularity of the platform among marketers.  With a great strategy, you can use  TikTok to unleash your creative side, reach widely distributed audiences, and build a loyal customer base.
However, You can get frustrated especially if you don't understand the platform's algorithm which works differently from that of Facebook and Instagram.
In this blog post, I am going to show you how you can increase your engagement rate on TikTok.
How To Increase Your Engagement Rate on TikTok
1. Complete your Profile
This is the first thing you need to do before you start creating any content on Tiktok. If you want people to take you seriously and engage with your content, then you need to create a complete profile. An account with a complete profile is more likely to get followers than a profile that lacks information.
Make sure your profile reflects what you post. When people look at your profile and see pictures of clothes, they expect videos of clothes and fashions and will follow you with that expectation. If you have a profile that describes cars and you are posting videos of perfumes, you will most likely lose credibility and followers.
2. Leverage Hashtags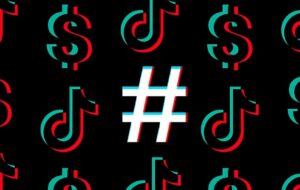 Making use of Hashtags can help you explore a whole range of audience which you have not tapped into or discovered before. Leveraging the right type of hashtag will require you to conduct some research to find out the relevant hashtag that will work for your content. For example, if you are performing a viral challenge like Pepsi's #ThatsWhatILike challenge that encouraged consumers to do what they enjoy regardless of other's judgment make sure you use the most trending hashtag with it.
People who follow the tag will be able to see your video which might increase its like. Also,  if the challenge is trending, your video too might get boosted increasing the number of views to it. Many influencers and marketers make use of this method and are even earning from it.
When using hashtags make sure you keep it between 2 to 3 and don't overuse hashtags. Instead, use 1 popular, 1 less popular and 1 hashtag relating to the sound.
3. Make High-quality videos
Because Tiktok is a video platform, most of its content is in form of videos. If you want to get more engagement on TikTok, then your video needs to be short, high quality and engaging.   Creating high-quality videos can require some good investment but not necessarily difficult. With your smartphones iPhones and Samsung galaxy preferably, you can make awesome videos that drive engagement.  You would need a good camera or phone best lighting, the best background and the best video editing software.
Tips for making videos on TikTok
For Camera: You can use your basic smartphones like iPhone, Samsung, Oppo and the likes .
Lighting: Shoot your video in a bright and quiet place. You can use lighting bulbs of the same intensity and the same power.  Use hit and trial methods to find your best angle which has maximum light intensity.
Background– The background depends on you and the type of video you are shooting. Use an aesthetic background that users might find appealing and soothing.
Best Video Editing Software – Making videos is one thing and editing them is another thing entirely. Anyone can make good videos but not everyone can edit them nicely. You can make use of various apps like VivaVideo, InShot, Adobe Premiere Pro to edit your videos.
4. Research Trends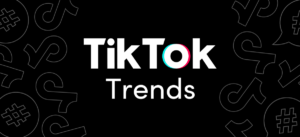 In the field of marketing or the social media age, trends are events that are viral or popular and have a high engagement rate within the digital space. By studying videos that are viral you can learn a thing or the other and apply it to your own content.
When studying high engagement or viral videos take note of the following
whether the video tells a story
How the creator made use of hashtags
Take note of the format of the video(is it entertaining, informative, controversial etc.)
Is the video a long or short one
Did the video include music or sound effects
By studying this, you can create something similar with your own additional ideas and test run it.
5. Optimize your videos
TikTok algorithm boosts and ranks higher than those videos that are played in full. Meaning that if viewers watch your video halfway, it will affect its popularity negatively.
Make sure your audience gets hooked within the first few seconds of your video. Do not wait more than two seconds before getting your audience hooked up with something they cannot let go of.
Evoke curiosity and build suspense and leverage on that so that you receive maximum engagement and popularity.
6. Incorporate music or sound in your videos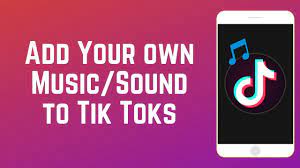 Another way for you to get more engagement is by adding music to your videos. You can visit TikTok's music library and use a viral, trending and relevant song in your videos.
You can also add your own originality but don't overdo it. Adding a popular song to a video can be the primary reason for it to go viral.