Email marketing is not a new thing in the digital marketing world, it has been around for a long time.
It is the most effective way of connecting with your leads, nurturing them, and turning them into potential customers.
Despite the rise of social media like Facebook, Twitter, and Instagram, email remains the most effective way of nurturing leads and boosting customer loyalty.
Furthermore, In 2019, global email users amounted to 3.9 billion users and are expected to grow to 4.3 billion users in 2023. That's half of the world's population.
With email marketing, you make better conversions. In fact, for every $1 you spend on email marketing, you can expect an average return of $42.
Imagine if your social media account gets suspended or deleted for some reason, you lose all your followers and fans.
With email marketing, you own your list and you can leverage it anytime you want and no one can take it from you.
If you are yet to get started with email marketing this 2021 take a look at these statistics and see what you are really missing out on.
But if you are ready, I am going to teach you how to do email marketing from the scratch in this blog post.
What is Email Marketing?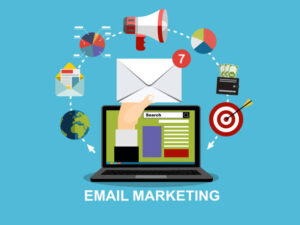 Email marketing refers to the use of email to promote products or services while developing relationships with potential customers or clients.
It is one of the most cost-effective and conversion-rich forms of digital marketing today.
The aim of email marketing is to promote your business products or services, as well as keeping your customers aware of your latest items.
It can include newsletters with updates on the company, or promotions of sales and exclusive deals for subscribers. 
At its best, email marketing allows businesses to keep their customers informed and tailor their content to their audience.
How To Get Started With Email Marketing
1. Choose your goals
As tempting as it might be to sign up for an email marketing software like Moosend or Mailchimp and start sending out emails to your subscribers, if you don't have a specific goal in mind you would end up doing the whole thing wrong.
Before starting the whole email process, it is essential to think about your goals and what you really want to achieve with email.
This would decide the type of campaigns you send, who you target, the content you include, and how you measure your success.
The goals can include ;
Traffic generation: You can use email to promote the high-value content you create on your website.

Awareness: Email can be used to create awareness by providing educational content that is relevant to your audience. This would put you on their mind.

Lead nurturing – As you start creating content for your subscribers,  you may consider ways to identify the leads that have the highest purchase intent and provide conversion-focused content that guides them toward a sale.

Revenue generation – You can create email marketing campaigns for your existing customers to promote upsell and cross-sell opportunities.
2. Start building your email list
Once you have defined the purpose of your email, you can start building up your email list. An email list comprises of people you intend to send an email to.
The fact remains that you can't send out email marketing campaigns if you have no one to send them to. 
How to build an Email List
Create a spreadsheet with the following columns: email, first name, last name, tag, or address

If you already have customers you can add them to the list(tag them as customers)
Add any prospects you have to the list and tag them as prospects.
You can also add friends, family, or other contacts to your list, just send them a personal email with a link to your form and a request that they register to receive emails from you.
Furthermore, You can add a banner or form to your website and ask people to subscribe.
However doing this alone might not work, you have to motivate people to sign up for those forms.
Offering an incentive is the simplest way to gather an email address. In digital marketing, you must be willing to give something to get another in return.
One way to do this is by offering a checklist, ebook, white paper, or downloadable asset. Contests and giveaways are also a great way to compel people to share their email addresses.
3. Choose an email marketing platform
Once you have established your goals and started building your email list, you need to work with an email marketing service provider.
Using an email platform is the only way your business can leverage email marketing automation to effectively deliver messages to large groups of contacts or subscribers.
An email marketing platform lets you segment your audience, organize your list, and distribute email campaigns to your audience.
It also helps you create landing pages, analyze and track the results to improve future campaigns.
In the future, you just need to constantly refine your lists and your messaging to allow you to reach your audience and really connect with them.
Covertkit, Moosend, Mailchimp, Aweber are some of the best email marketing platforms out there.
Read our 5 Best Email Marketing Tool for small business in 2021for more on email marketing tool
4. Import your contacts into your email marketing account
Once you have an email marketing account and a list of customers or potential customers to send to, add your contacts to your account.
You can start by uploading a contact list from an existing spreadsheet or importing contacts right from a Gmail account.
Furthermore, you can manually upload an existing list from an Excel file or PDF for instance or you can connect your email marketing platform like Mailchimp to the tool where you have your customer data such as your eCommerce tool, among others, and automatically sync your customer information into your account.
Before you import any contacts though, ensure you have adequate permission to email these subscribers.
5. Choose the type of campaign your Subscribers will receive
There a number of different types of email campaigns you can send to your subscribers, and the type of campaign you send to them depends on the goals you established.
These campaigns can include newsletters, marketing offers, event invitations, announcements. etc.
6. Create your first campaign
Your first campaign is like a welcoming email, this is the first email your subscribers receive from you so make it count. 
Welcome emails are very important because they reach people at a time when they're highly engaged with your business.
You can expect a higher than average open rate for your welcome email, so make sure you are delivering high-quality content.
Make sure you structure your emails to help draw people into reading your content while guiding them toward the call to action.
Structure your campaign for easy reading, Use images and visuals to boost engagement, personalize your email campaigns and ensure your campaign is relevant to every subscriber.
7. Measure your results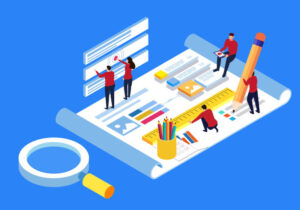 When your start to get opened and clicked by your subscribers, you would be able to start tracking the success of your campaign.
You can track your email marketing success through your email marketing tool and through your website analytics tool like google analytics.
You can go to the reports section of your email marketing tool to understand how people interacted with your email campaigns.