As a small business owner, utilizing search engine optimization(SEO) can help you build a strong online presence and bypass your competitors to gain new customers.
In this era of search engines like Google, Yahoo, Bing, etc. having a website is simply not enough.
Having a good website does not mean people would always find it on the search engine page results.
You would need a good SEO strategy to make your website more visible and effective.
Although it is understandable that SEO might take a lot of time and expertise before you begin to see results which might not really go well with a business owner who is in a haste to make a profit.
However, you may want to consider it because you are likely missing out on some exciting benefits result.
What is Search Engine Optimization (SEO)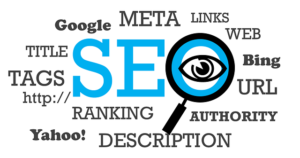 SEO in simple terms stands for search engine optimization. Search engine optimization (SEO) is the process of improving your website to increase its visibility for relevant searches when users search for specific keywords and phrases.
This means that the more your pages come up in search engine results, the more visitors find you for the right reason. Read more about Search engine optimization here.
SEO is an important part of digital marketing because people conduct billions of searches every day with the aim of searching for a particular product or service.
Therefore if you want your target audience to find your business online, you need a good SEO strategy.
Having said that, here are 5 benefits SEO can bring to your business.
It is cost-effective
SEO can be a very cost-effective form of digital marketing that can benefit your business immensely in the long run.
Big competitors with big budgets can afford to spend more on pay-per-click advertising and other forms of ads.
However, with a well-planned SEO strategy, you can compete with the big players in the search results.
With the right traffic, SEO can generate a very high ROI.
Once your website begins to appear on the SERPs, you do not need to actively spend money on paid advertisements because customers would have gotten more acquainted with your products and services over the long run.
Therefore with the right traffic, SEO can generate a lot of return on investment.
All you need to do is to keep maintaining your SEO and when you start to make returns you can back your SEO with paid advertisements like Google Ads, to reach a wider audience.
Optimize for mobile devices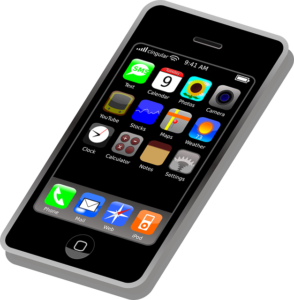 Mobile SEO refers to the process of optimizing your website to ensure that your site looks great and easy to navigate by mobile users.
In fact, there are 3.5 billion smartphone users worldwide and 70% of web traffic happens on a mobile device.
Making your website more mobile-friendly does matter for SEO. Both Google and Bing algorithms use it as a ranking sign when it detects a user searching on a mobile device.
Therefore, websites that are user friendly would definitely outrank non-mobile-friendly sites in mobile search results.
If your business targets mobile devices, then mobile-friendliness is very vital for SEO.
These are the criteria google algorithm takes into consideration when ranking search engine result pages. How relevant your content, photos, videos, ease of navigation is.
Make use of Google's mobile page testing tool to see if your site is actually mobile-friendly
You can either search for the mobile-friendly test on Google or go directly to the website.
keep up with your competitors
As a small business owner, you should have realized that you are not the only one in the industry. What this means is that your competitors are probably making use of SEO strategy.
How about you give it a try as this would enable you to keep up with your competitors.
The fact is that your competitors might be using a combination of SEO and other forms of advertisements to get their message out, improving your SEO is a crucial step to keep up or gain an edge against your competitors.
SEO gives you an edge by pushing you up in the ranking system, where you would be able to hopefully overtake their spot in the rankings, you can take traffic and potential sales directly from the competition.
However, if your competition is not doing very well in the ranking system, but are still a big player within your industry, SEO gives you the perfect opportunity to easily take them on and hopefully overtake them.
Generates more traffic
Search engine optimization (SEO) remains one of the best ways to achieve consistent, long-term results. As long as you rank highly in Google, you would be able to generate organic traffic to your site.
SEO pushes your site to rank high in the search engine result pages, the more your site appears on the result page the more customers become familiar with your brand.
People are likely to click on pages that rank on the first page of the search engine result. If your website is found there then you generate more traffic to your website.
By getting more traffic from organic channels, your chances of getting conversions, and sales increase.
The goal of SEO is to generate exposure and the more exposed you are the more your customers find you for the right reason.
Increases brand awareness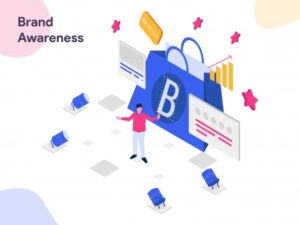 One of the benefits of SEO is brand awareness. Getting higher rankings on the search result page increases.your brand awareness as people are likely to trust a website that appears on the first page of search engines rather than those who do not appear.
The more people see your business pop up in the SERPs, the more they are more aware of your brand when that type in the relevant keyword
This means they would be more likely to click on your website.