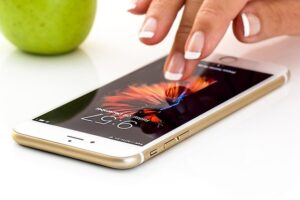 As a digital marketer, not only is it possible to run your business via your phone but it is actually easier.
The improvements in technology over the past decade coupled with the covid-19 pandemic has increased online activity tremendously.
In fact, there are 3.5 billion smartphone users worldwide and 70% of web traffic happens on a mobile device.
These mobile phone usage statistics show that people can now access the internet at their own convenient time.
Accessing the internet through your phone is very easy because you can access it whenever and wherever you want.
Flowing from the above there are a lot of applications that are mobile-friendly and can make your business run effectively and smoothly.
As a Digital marketer, there is no shortage of tools to help you manage your time better online, enhance your digital marketing skills, and grow your social media presence.
With a wide pool of apps in the digital world, sadly you can't make use of them all.
As a digital marketer, you must choose apps that align with your digital marketing goals.
However, there are general tools that a digital marketer must have on his/her mobile devices.
In this blog post I am going to discuss the top 5 mobile applications you need as a digital marketer
Canva
Graphics is an important part of your digital marketing strategy.
A great design requires top-notch quality images which might not be available for free because of copyright issues.
Canva is a graphic design platform that allows users to create social media graphics, presentations, posters, and other visual content.
It is available both on the web and mobile with free images, fonts, and illustrations
Although there are sites you can download images for free
Canva is a very interesting app you can use to create amazing designs.
The beautiful thing is that Pixabay and pexel are already on Canva just click more on your Canva application dashboard to access them.
Grammarly
Grammarly is an application or extension of your browser that checks your grammar, spelling, and plagiarism on different platforms like Microsoft Word, WordPress, Facebook, and Google Chrome.
Adding Grammarly to Chrome means that your spelling and grammar will be vetted everywhere you write on the web.
This is an amazing tool to have as a blogger and email marketer because it makes you write an error-free blog post and an error-free email respectively.
Facebook Ads Manager
The Facebook Ads Manager app allows your business to stay connected with your ad performance no matter where you are.
Track Facebook ads from your mobile device with powerful and efficient mobile tools.
As a digital marketer, a Facebook Ad Manager can help you keep track of your Facebook and Instagram campaigns via your phone.
Facebook Ads Manager allows you to stay on top of your campaigns, edit schedules, and budgets.
It allows you to keep track of your campaigns and receive notifications on how your ad is performing.
Facebook Ad Manager is absolutely free, as long as you are connected to the Internet, you can stay on top of your ad spend and campaign success.
Zoom
Zoom is a video app that helps you hold a group video chat with friends and family. It can be used to conduct interviews and seminars.
Zoom gained popularity earlier this year when the Corona Virus pandemic forced countries to go into lockdown.
Zoom has been like a 'Knight in shining armor' for schools and colleges, business organizations, and digital marketers.
It has allowed them to connect with their prospective customers and employees at an affordable price.
As a digital marketer, the zoom application is a must-have because the majority of your time is spent online.
It would make sense for you to hold scheduled meetings with your prospective clients and business partners.
Hootsuite
As a digital marketer, managing different social media platforms like Facebook, Twitter, Instagram, LinkedIn pages, etc. can be very time-consuming and tedious.
However, with Hootsuite, you can manage your social media account at a go.
Hootsuite is an application that helps you keep track and manage your many social network channels.
It allows you to monitor what people are saying about your brand and help you respond instantly.
It also allows you to view streams from multiple networks such as Facebook and Twitter and post updates or reply directly.
Hootsuite comes with a free plan that gives you 3 social profiles and 30 scheduling messages. While the paid plan gives you a plan of 10 social profiles and unlimited scheduling messages, auto-scheduling and so much more.