Selling digital products in Nigeria has become very lucrative and profitable, especially after the Covid-19 pandemic. The pandemic has increased online activities and millions of Nigerians are engaging with digital content every day. As a content creator, online marketer, freelance or just anybody trying to cash in an extra few bucks, selling digital products might just be the right answer for you. Regardless of your areas of interest and expertise a lot of opportunities await you if you are willing to put in the good work.
If you are ready to start making money from selling digital products, then get ready to discover 6 popular digital products to sell in Nigeria. we will also cover how to sell some of these products as a bonus.
Stay tuned!
What are Digital Products?
Digital products are intangible items that exist in digital form. In other words, they are products that can be delivered and bought digitally. These products are purchased online but don't have a physical existence. They can be downloaded, played, or streamed online through the use of electronic devices like smartphones, tablets, computers and so on. Some examples of digital products that can sell well in Nigeria include ebooks, online courses, web templates and other forms of digital content. One advantage of selling digital products in Nigeria is the fact that they can be created once and sold repeatedly to different customers without having to replenish inventory. Furthermore, you can also sell these products alongside your normal e-commerce service or product because they are easy to distribute.
Why Should You Sell Digital Products In Nigeria?
More Income: Selling digital products is a way to earn some extra cash. You can even make money while you sleep. This is because the product is digital, people can go to your e-commerce store or marketplace to purchase your product without you even knowing. Additionally, there is no limit to how many products you can sell. Imagine selling an ebook that cost a thousand naira to 1 million people. That's a lot of money.
There is no need for inventory: Digital product does not require inventory or a physical store. Products are accessed, bought and downloaded on the internet. All you need is an e-commerce store or an online marketplace. You can store your files in cloud storage like Google Drive, Dropbox, or OneDrive.
No start-up costs or risks: You can create your digital product for free and the most expense you have to bear is the software or equipment used to produce them.
Products are easy to create: Digital products are flexible and easy to create which means you can create products for different types of industries or niches. You can also convert a single digital product into different kinds of digital services. For example, you can offer a basic plan, starter plan, pro plan and enterprise plan for a piece of software like social media automation tools.
How to sell digital products?
To get the desired result, you must know how to effectively market your product to the right audience. In digital marketing, effectively targeting your audience is very important if you want to make meaningful sales. If you don't strategize, you might not get the desired result. Here are a few tips you need to consider before you start selling digital products.
1. Define your target audience
There is a need to define your target audience if you want to get the right result when selling your product. Those who will be interested in what you want to offer. This can be gotten from previous engagement from social media, and website analytics. You can also sketch a customer avatar to get an idea of whom your customers are. Note that the digital products you want to sell must appeal to your audience's pain points and needs. Pain points are problems or queries encountered by your audience and others who may be interested in your industry.
2. Find A Digital Product To Sell
After you might have identified your audience and understood their pain point, you need to find a product to sell. Note that the product must resonate with your audience niche or industry and must satisfy their pain point. For example, as a digital marketer, you can create an ebook or video course on how to create Google or Facebook ads. In addition, you can research the best-selling digital products in Nigeria in 2022 and decide whether to resell existing products or create your own. The more you research, the better you will get an understanding of these products.
3. Create A platform
A platform is where you can host and sell your digital products. You can either build a website through CMS platforms like WordPress and Magento or host it on an e-commerce marketplace like Jumia or Konga marketplace. Having a website makes your business looks more professional. Furthermore, customers will be able to browse, order and pay for their products on your website. Additionally, a website will also take care of things like inventory, shopping cart, payment gateway and other important things that will make the e-commerce journey a successful one.
4. start marketing
After you have identified your audience, gotten the right product and a platform to sell your product, you can go ahead and start marketing to your customers. To successfully market your product, you have to do the following;
Optimize your product page: You can optimize your products by giving them a title, meta description and alt text if need be. This will make your product more visible anytime a visitor type certain keywords that relate to your products on your website or the e-commerce marketplace.
Create ads: Ads are one way to make your product reach the right people at the right time. You can make use of PPC ads like Google and social media ads like Facebook and Instagram to target your audience and those that might be interested in your product. Facebook ads come with software that can help you serve ads based on people's interests, location, age, occupation and other important demographics. You can also leverage its advanced retargeting technology for those people that have engaged with your website and product.
Marketplace technology: Most marketplaces like Jumia and Amazon has an already established large audience that users can leverage when selling their product. Furthermore, most marketplaces also run ads to promote products that are hosted on their websites.
Maintain a social media presence: Social media is another way to sell your product. By having a social media presence you have the chance of generating traffic to your website through the content that you create. You can also do a giveaway or host a contest to also promote your products on social media.
Top 5 Digital Products To Sell In Nigeria
1. eBooks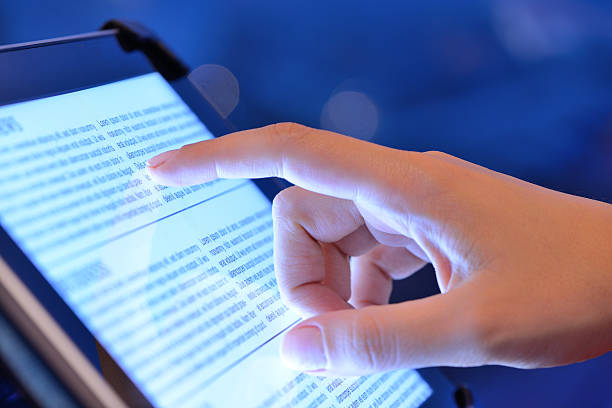 According to Statista, the eBooks industry is projected to reach $17.036 billion by 2026 making it one of the top trending digital products in Nigeria in 2022. They are popular among content creators, freelancers and other relevant industries. They are quite easy to create and distribute and they usually contain written text and few relevant images or infographics. Most ebooks are usually compatible with most devices like computers, smartphones, and tablets.
Examples of ebooks you can create for the Nigerian audience include;
How-to books
Essays
Poetry
Novels
Stories
Guides
Textbooks
Manuals
recipe books
2. Online Courses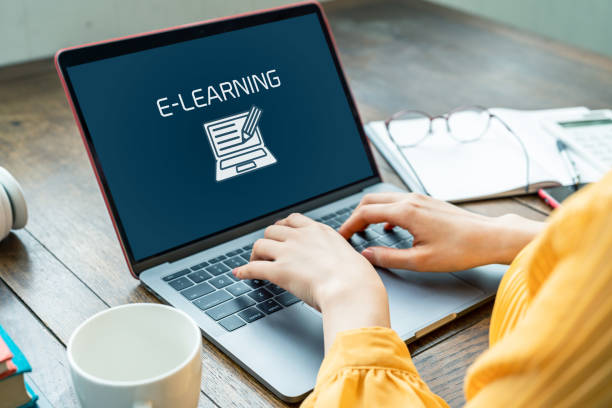 The demand for online courses has risen tremendously, especially after the covid-19 pandemic. Millions of Nigerians are now trying to learn one or two skills online. The ongoing ASUU strike has also created a lot of demand for online courses. Making it a very profitable product in this era. Most online courses can be delivered in text, audio, video format, or a combination of all three. If you have a skill and you want to teach others about it, then this opportunity is for you.
Examples of online courses
Introductory courses
Advanced courses
Master courses
foundational courses
Here are some additional trending courses on Udacity
Digital marketing
Data analysis
Web development
Software engineering
3. Video
Video content is the most engaging piece of content out there in 2022. This means that people are more likely to engage more with video content than other forms of digital content. People consume millions of video content on YouTube every day. Video content is easy to make. With your smartphone, you can create awesome videos.
Examples of Video content
Educational videos
behind the scene videos
How-to videos
Product explainer video
Comedy skit
Tutorials
presentation
Interviews
4. Documents
Creating documents is an easy way for digital marketers, content creators and freelancers to make an extra buck on the internet. If you write blogs, articles, resumes, letters and email templates, then this opportunity is for you.
Examples of documents to create
Resume templates
Professional email templates
spreadsheet
journals
whitepapers
workbooks
report sheets
5. Professional services
This type of product is for people that are skilled in one tech area or the other. Web developers, content creators, social media marketers and so on can sell their skills online. Most people make use of websites like Upwork, Fiverr, and Freelancer. This way, you can get hired as a freelancer and get paid for your service.
Examples of professional service include;
Web developer
Data analyst
Social media markerter
Digital marketer
Web designer
Financial Analyst
Conclusion
Selling digital products is one of the best ways to make money during this difficult time in Nigeria. The best part is that these products are not difficult to create and are highly profitable. Make sure you find the right product and the best e-commerce marketplace to sell them. This guide will also help you make the right choice when selecting a product t to sell.