Using Instagram Ads to promote your business can help your business increase its sales, create brand awareness, generate traffic and increase conversion. Instagram is a social media platform with over 1 billion active users monthly according to Statista. Many people use Instagram to connect with their family and loved ones, shop and browse new products and also share videos and images. In a recent study, about 50% of Instagram users use the platform to discover new products. Also, over 200 million visit business profiles every day. Furthermore, a recent study found that Instagram was the social media platform that most influenced people's shopping behaviour in the fashion, beauty, and style-related industries.
Therefore, using Instagram ads is a must if you want to increase your sales as a business owner in 2021. In this blog post, we are going to give you some interesting tips on how you can use Instagram Ads to increase your sales.
What Are Instagram Ads
Instagram ads are paid video or image posts created on Instagram by brands and businesses to promote their products or services. They come in form of a video or images that pop up on a user's Instagram feed. For example, when they are browsing through products related to what you sell, they see a pop-up with a caption that tells them they are viewing an ad.
Type of Instagram Ads
There are different types of advertising formats on Instagram which includes:
Image ads
Stories ads
Video ads
Carousel ads
Collection ads
Shopping ads
1. Image Ads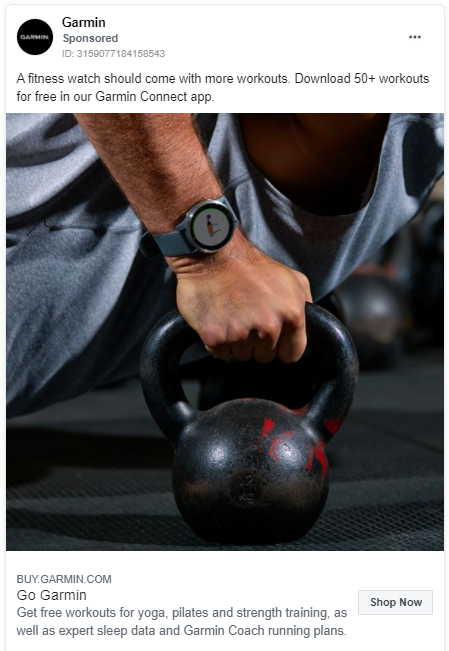 A photo or image ad is a type of Instagram ad where businesses and brands use images to promote their brand, products and services. It is a simple photo image that can be in landscape or square format. This type of ad works best for campaigns with compelling visual content that can be conveyed in a single image. You can use Canva, Adobe Photoshop and Illustrator to design wonderful graphics for your product. or just simply take photos of your product with your smartphone or camera and edit.
2 Story Ads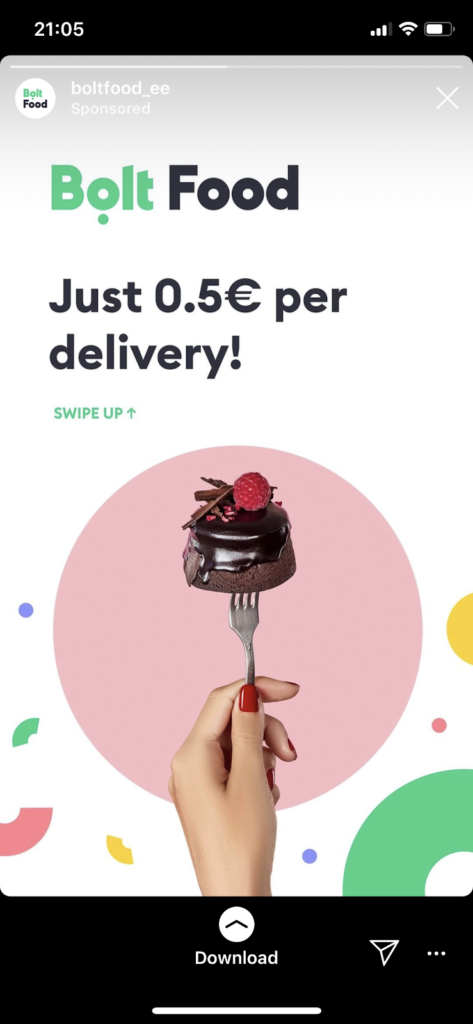 Instagram Stories ads allow users and brands to share self-explanatory photos and videos. Users engage more with Stories ads because the ad format covers the whole mobile screen and feels much more immersive than in-feed ads Businesses can use features like filters, text, GIFs, and interactive stickers to advertise on Instagram stories. Instagram stories are a hit feature on Instagram and nearly 80% of the active users on Instagram posts stories at least 2-to 3 times a week
3. Video Ads
Instagram video ads are another type of ad where brands and businesses use videos to promote their business and services. Video is the most popular form of content in 2022 and many brands today create video ads especially for digital media because the viewer rate is much higher than other mediums.
Instagram typically allows 30-60 second videos to be posted in landscape or square format. You can make use of subtitles and simple language to pass the information across.
4. Carousel Ads
Carousel ads contain a maximum of 10 images or up to 3 videos within one ad which are strategically used by businesses for enhanced storytelling. With Carousel ads, you can highlight the features of one product or service in a sequential story, or you can demonstrate a few products or services in a single ad. These ads give users more exposure to a product and services within one ad.
5. Shopping ads
Instagram shopping ads allow users to view and purchase products within the Instagram app. This ad shows your products to users within the Instagram ads. Instagram Shopping ads take users directly to a product description page within the Instagram app. They can then purchase through your mobile website. To run Shopping ads, you need to set up your Instagram Shopping catalogue.
How To Set Up Instagram Ads
To set up your Instagram ad you need to have the following:
1. Requiremant
A Facebook and Instagram account(business)n e-commerce website or store
A website or a landing page or a sales page
Credit card to pay for the ads campaign
A good image or video
A social media manager/digital marketer that can help you set up and run the Instagram ads
After, you need to link your Instagram account to your Facebook page. You can visit the "Page Setting" on your Facebook business page and click on Instagram in the left column. Then head to Ads manager to get started.
2. Choose an Objective
Here, you will notice that there are several different campaign objective options to choose from depending on your type of business and goals. you will have;
Brand Awareness: Which allows you to increase your brand or product awareness.
Reach: Which allow you to show your ads to as many people as possible within your targeted audience.
Traffic: Which sends people to your website or app.
Engagement: Which increases comments, likes, shares, event responses, and offer claims on your ad.
App Install: Which allows people download your apps
Video Views: Allows more people to view your videos.
Lead Generation: Which collect relevant information like email sign-ups from potential leads.
Conversion: which drive sales or sign-up conversions on your website or app.
3. Choose your Audience
If you're just starting out with Instagram ads, you might not know which audience to target. However, with time you will get a hang of it. You can use the platform demographics, interest and behavioural targeting to create a new list. If you are a recurring user, you can upload already saved audiences based on website visitors and past audiences from previous campaigns.
4. Choose budget
To choose your budget, you can choose between a daily budget and a lifetime budget. The daily budget allows you to set up ads to run continuously throughout the day while the lifetime budget allows you to run ads for a specified length of time, You can also schedule ads to run continuously or only at certain times of the day. Although running ads at all times is preferable.
5. Select Your ad Placements
Here, you will get to decide where you want your ad to appear. You can choose the "Automatic placement" which shows your ad to your audience wherever they're likely to perform best. And the Manual Placements where you can optimize where your ad will appear and not appear. You can also decide if you want If to show your ads only on Instagram and not Facebook or choose to run on both.
6. Create Your Ads
After you have reviewed your ad and everything looks good, you can go ahead and submit it for approval and once approved it will appear on Instagram.
Tips for Creating Instagram Ads
1. Choose Good Images
Make sure you upload high-resolution photos or images of your product. Don't upload pictures or images that are blurred or of low quality. Use a professional photographer or your smartphone (iPhone or Samsung galaxy). Consider taking pictures in a bright place.
2. Strategic Use of Hashtags
Instagram allows you to use up to 30 hashtags and anything beyond that won't show up in search. I recommend using 10-15. This is because you don't want to overuse hashtags. Choose three to five popular hashtags. Select three to five moderately popular hashtags that fall in the 80,000–300,000 range. Furthermore, choose three to five niche-specific hashtags. These hashtags are targeted specifically to your industry. Choose it based on what you do, the solution you provide, and what your customer is looking for. Include one or two of your branded hashtags.
3. Choose more of Video than images
Video content is one of the most popular types of content in digital marketing. Video content is more engaging than most other forms of content. Remember that Instagram business ads are more successful if they are uploaded as a video than as images. Make sure you don't cluster your image or video with too much information so your audience doesn't get confused. Keep your image simple, straightforward and focused. Use different tools available on Instagram to make your ads more attractive.
4. Identify Your Target Audience
Before you start running your ads, make sure you know the people you want to target. Knowing your target audience will help you save money in ad cost and also help you generate more sales. For example, advertise car accessories to people who have cars. The more your target audience is defined the more they will engage with your content. Study your audience, analyze their tastes and enter this data when you are creating your ad.
5. Use The Call To Action Button
Make sure you include a call-to-action button near the image caption (bottom right of the image.) Don't assume people know what to do. Guide them and tell them the action you want them to perform when they see your ad. Research your competitors, to get inspiration on what you can write.
6. Team Up with Influencers
Team up with industry or niche based influencers that have large followers. Note that this influencer must constantly engage with their followers. Choose influencers that are based on your industry or whose audience might be interested in what you offer.
7. Promote posts with product tags and website links
This will help simplify the process of checking a product and buying which can have a positive impact on sales. A website link can also provide customers with more information about your product and also drive meaningful traffic to your website. Write a text that explains what you are selling pleasantly and attractively. Make use of subtitles in your videos and create thumbnails for those that have their autoplay turned off.