As most businesses and small companies are now utilizing the benefits of being on social media to engage with their audience and customers, you may face the challenge of updating and managing your social media account constantly.
Although there is a lot to gain by being on social media, the practicalities of posting and updating your social media platforms may pose an issue.
This may be because the idea of posting on each site individually and posting individual updates might be time-consuming. 
What if I tell you that some applications and programs can help make managing your social media account easy, letting you simultaneously display and update all your posts on your social media platform. 
Here are 5 platforms for simplifying the management of multiple social media accounts 
1. Tweetdeck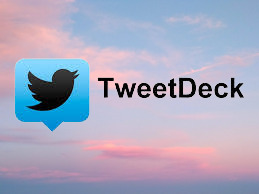 TweetDeck is a free service that lets you view multiple timelines in one easy interface. 
It includes a host of advanced features like managing multiple Twitter accounts, schedule Tweets for posting in the future, build Tweet collections, and more.
It can be downloaded as a Chrome app, or to the computer desktop, or as an app for the iPhone and Android. 
The TweetDeck allows you to add both Facebook and Twitter accounts and can arrange them in the order of your choice and displayed in an easy to read manageable format.  
It also boasts filters and the ability to schedule Tweets, which many companies and individuals would find useful to make an impact on followers in different time zones.
2 Hootsuite
Hootsuite is one of many tools often referred to as a "Social Media Management System" or tool. 
With Hootsuite, you can keep track of and manage your many social network channels. It can enable you to monitor what people are saying about your brand and help you respond instantly. You can view streams from multiple networks such as Facebook, Twitter and post updates or reply directly. 
Hootsuite describes itself as "the leading social media dashboard to manage and measure your social networks," and has over two million users. 
It operates a basic free package and a pro version which is usually paid for.
It allows you to manage so many different social networks such as Twitter, Facebook Pages, LinkedIn Pages, Instagram, WordPress blogs, Vimeo, Tumblr, Evernote, MailChimp, Slideshare, and many more.
3 MarketMeSuite
MarketMeSuite is another social media dashboard that can help in managing your social media accounts simultaneously. 
This dashboard allows users to manage and monitor their social media activities across Twitter, Facebook, and Linkedin Profiles and Groups.
With MarketMeSuite, You can add as many user accounts as possible, either as a team member for collaboration or individual client access, and the admin account controls what each user sees.
It also helps small businesses manage and monitor their social media, as well as create new leads, build relationships with new and existing customers.
With MarketMeSuite, you can target via location, cloud technology with tweet scheduling.   
It presents itself as being accessible and easy to use and it's free.
4. Buffer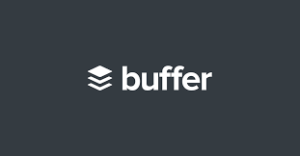 Buffer is another popular social media platform for managing your social media account.
It supports Facebook, Twitter, LinkedIn, and Instagram, and Pro users can schedule Pinterest updates too. 
Free users can connect up to three social accounts, including Facebook Pages and groups.
The dashboard gives you full customization of your posting schedule and the ability to view your analytics. 
It also has a mobile app version and a web browser extension that makes it easier than ever to quickly add web page links including titles and images to your Buffer schedule. 
You can upgrade for more posting privileges and social accounts to manage.
Buffer Price: Free plan includes one user, three accounts, and 10 queued posts per profile; from $15/month for the Pro plan that includes one user, eight accounts, and 100 queued posts per profile.
5. Sendible 
Sendible is a social media management tool built specifically for agencies with several clients. 
On top of most features that social media management tools provide, Sendible allows you to customize your dashboard according to your branding to attract new clients.
It's compatible with social networks and blog services, including Facebook, Twitter, LinkedIn, YouTube, Pinterest, and WordPress.
This platform allows you to create an organized editorial calendar for your blog. 
Additionally, it also reports brand mentions, allowing you to respond to people and know your social media presence.
You get to enjoy some impressive integrations such as the Canva graphics editor, royalty-free image search, and YouTube search. 
It also provides some automation for those who want to save time on repetitive tasks.
6. SEMrush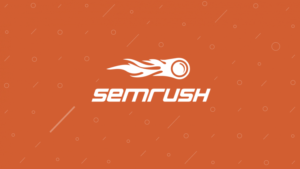 Although SEMrush is best known for being an SEO software platform that helps plan keywords and much more.
It also incorporates a couple of useful tools for social media management across Facebook, Twitter, Instagram, etc. 
This allows you to schedule and posts to these different social media platforms. 
The platform comes with an image editor, UTM-builder, and link shortener, for customizing your posts.
It also allows you to manage ads specifically across Facebook, Instagram, Facebook Messenger, and the Audience Network.
Advertisement
There is also a tracker that allows you to track cross-platform engagement with users, allowing you to collect analytics for reports in a single dashboard. 
Overall, you can integrate your social media management with your overall SEO and marketing strategy with SEMrush.