Trying to Increase your Facebook organic reach in 2021 might be difficult now than ever because of the billions of content posted on Facebook every day. 
As a business owner, you devise a social media marketing strategy, but at the end of the day your post generates little or no engagement and traffic 
This is because the constant change in algorithm and fierce competition along with social network platforms have made it harder for businesses and brands to organically reach their target audience.
This is because more content is being published and there is limited news feed space. 
More than 510,000 comments and 293,000 statuses are posted on Facebook every minute.
There is also the issue of personalized content which provides the most relevant content to each user. 
This means that content is been shown to people based on their user interest. 
Flowing from the above, a question pops up. Can businesses keep succeeding with this decline in organic reach? The answer is YES.
Like every difficult situation, there is always a way around it. 
With the tips I am about to share, you might be able to increase your reach on Facebook without having to pay for promoted posts or ads.
1 Create Sharable Content Optimized to Generate Attention and Shares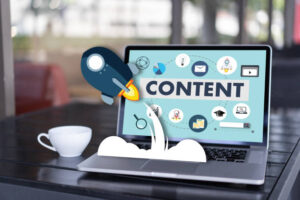 When trying to increase your organic reach on Facebook, creating sharable content to optimize for shares is one of the most important tips. 
As people scroll the Facebook news feed, your content has to be attention-grabbing, it must make people pause and read.
Your content promise must be top-notch to inspire people and compel them to share. 
Plus the Facebook news feed algorithms reward active advertisers and engaging content. 
The more reactions, comments, and shares your posts get, the better their reach. 
2.Use Different Post formats.
Another thing you can try out when trying to improve your Facebook reach is to mix up your post a little bit. 
There are different types of post format which includes a carousel, images, text, videos, etc.
If you have been creating posts with images and your reach has been falling off, try switching to videos and see how they perform.  
If you notice your videos don't get the kind of reach they used to, you can try making link posts that talk about the content your audience will love.
3.Work on your post timing 
The timing of your post on Facebook is just as important as the content itself.  
If you are sharing an amazing article at 4 AM, it could be lost at the bottom of the feed by the time your target audience wakes up. 
The best way to target when your audience is most active online is to use your Facebook analytics to determine the time your fans are online. 
In the Page Insights section, you can see peak days and times for your followers.
4
 Embed Your Posts
Facebook may be reducing organic reach for everyone within their platform, but if you have a blog then you've got an audience they can't touch. 
By embedding your Facebook posts on your blog, you put your Facebook posts in front of your website viewers and allow them to interact with your Facebook content off Facebook.
This provides more visibility to the content you want to promote. This way, you attract new users as well as improve your reach and engagement
To embed a post, click the drop-down arrow in the upper-right corner of a post, click "embed" and paste the code into your blog.
5 Run a Facebook Contest Or Giveaway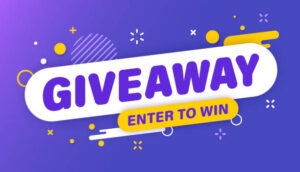 Contests and giveaways are another excellent way to increase your organic Facebook reach and generate excitement around your brand and attract more social followers. 
Running a contest will catch your followers' attention, even compel them to engage with your post, which propels it to the top of users' feeds. 
To do this, you can request followers to tag at least two of their friends in the comments section of the post. 
This not only increases your engagement but also increases your reach. 
When you run a contest, make sure to clearly state the rules of the game and always deliver on what you promised.
6.
Encourage Followers to Engage with Your Posts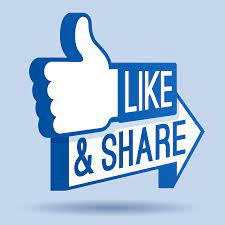 Recall that posts with high engagement rank higher in the Facebook newsfeed. To increase engagement, encourage users to like, comment, or share your posts. 
One way to do this is by asking a question that is related to the content you post.
For example, you can post 5 social media platforms and ask your audience which one they prefer the most in the comment sections.
This generates a lot of engagement thereby staying at the top of the newsfeed. 
7. Go live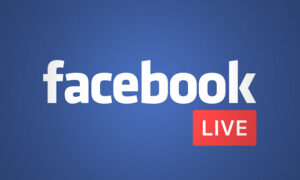 Another way to increase your organic reach on Facebook is by using  live video content. Live video creates a genuine sense of community and interaction.
Everyone is connecting over the same viewing experience. According to Facebook, live videos get six times the interactions for regular video posts.
Ensure your live video is truly live as users engage more while watching live streams than recorded videos.