Around 65000 times per second, people turn to Google to look up an answer to a question, look for products and services to buy, look for a place to visit and find a solution to their problems.
This means that people go on Google a billion times a day.
Amazing isn't it?. Now imagine you have a business and that business is being shown to people on Google, that means your business has the potential of reaching millions of people every day. Isn't that great?.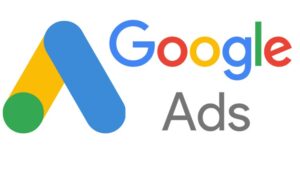 That's what you can achieve when running Google ads. Google ads being one of the most effective strategies of online advertising platform enables you to show your ads to the right people at the right place and at the right time(Wow).
If you are wondering what google ads are, you see, google ads formerly called AdWords, is simply an advertising platform hosted by Google, where ads are served to users when they perform a search.
Google ads at the most basic level, are an effective way to drive traffic to your website, increase the reach of your marketing campaign, and ultimately generate more sales.
Flowing from the above, it becomes extremely important for your business to run Google ads to clear the clutter and reach out to the target audience.
Google is the most used search engine in the world, it would make sense for your website top the search engine position as this would help generate more leads and help increase sales.
Thus, Google Ads is a platform that would help your business reach its target audience immediately and deliver the desired result.
Not convinced yet, here is 8 reason why your business should run Google Ads.
1. Google Ads are more effective than SEO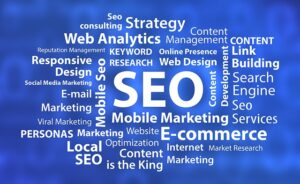 Search engine optimization (SEO) is the process of improving your website to increase its visibility for relevant searches.
This means that the more your pages come up in search engine results, the more visitors find you for the right reason.
Google Ads is an online advertising platform that's built to put you in front of a potential customer at the right time with the right message when they're in the right mindset.
You identify words that are relevant to your products or services, and then Google Ads will show that ad on Google when someone searches for those related words.
Although search engine optimization still remains the backbone of most highly visited sites, SEO takes time and it might take months or even years before you begin to get the result and as a small business, you might not have that time.
But with Google ads, your ads would appear once your ads campaign goes live and you would begin to get results like brand awareness.
However, we should not do away with SEO, google ads combined with a good SEO strategy can get you a better result.
2. Let's you outrank your competitors
As a businessman or woman, you should know that you are not the only one in the field of your business, you would have big competitors that would outrank your website in Google, and organically outranking them can be a difficult and lengthy process.
If your customers can't find your website on the search page, they might not know your business exists and they might not buy from you.
With Google Ads, you can create, and push your ads live in a matter of hours.
With google ads, you can pay to climb to the top of the search engine results pages for selected keywords.
The advantage of this is that it increases brand awareness, it gives you the opportunity for people to know your business exists If you run an-commerce stores like Jumia or Konga, google ads gives you the opportunity to bid on keywords related to the products you stock and use it as an ongoing source of leads and sales.
Another advantage is that Google ads allow you to run google shopping ads if you have an E-commerce business to reach people who are looking to buy from you.
Through a Shopping campaign, google uses your web store's product data, instead of the normal keywords, to determine how and on which platform within Google shopping to show your ads.
3 Google Ads is Measurable
With google ads, you have the opportunity of getting detailed information about your campaigns and an analysis of reports and results based on your campaigns that you can easily understand.
With google ads, you can know what exactly is happening with your campaign.
It allows you to know who clicked your ad, how many leads you generated, what keywords generated the most traffic, and how much traffic your ads generated to your website.
As a business owner, you have to diligently navigate every step of online marketing to ensure minimum losses and maximum gains.
To achieve this, your campaign efforts must be positively aligned at all times by tracking and measuring all the details of your campaigns and you can adjust and optimize your campaigns to achieve the best of the result.
4. High return on investment.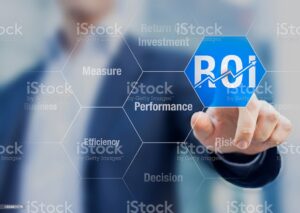 Unlike other marketing strategies, like Facebook and Instagram ads, Google Ads makes you pay only for ads people click on(Pay per click).
Due to the targeted nature of your ads, you are aiming for customers who are interested in your products and services. Once you optimize your google ads campaigns, you can get a high return on investment.
Therefore, with the right ads and the right audience you are much more likely to generate conversions through google ads than a general one.
This is because google ads are measurable, and the information generated can be used to track and test campaigns to bring about the best result.
Over time, you would discover which approach works best for your business and then you can shift your effort and budget towards this approach to generate more return on investment.
If a campaign is costing you too much money, you can abort them and focus on productive campaigns, this way you can minimize losses and maximize gains and Google ads is perfect for this because it is transparent and the information you need is available to you.
5. Total control of your budget.
Google Ads puts you in control of the amount of budget that you want to spend, as well as where and how you spend it.
You can control everything starting from the maximum bid on the ad to the daily budget of the campaign.
Google ads allow you to decide how much you want to spend every month, you can also adjust the budget based on the performance graph.
If an ad is performing well, you can increase the ad budget to get you more desired results and you can instantly pause or stop any campaign that is not generating the desired result.
Another strategy you would like to consider, especially if you are new to Google ads is to try out smart campaigns, where you get to set a maximum monthly budget, and then rely on Google to automatically adjust ad bids to drive better results.
My advice for small businesses is to start a campaign with a relatively small budget and monitor it closely to see the result.
If the result is positive and you are getting more conversion rate, then you can increase the ad spendings, but if it is otherwise you might want to readjust your whole campaign strategy.
6. Google Ads create awareness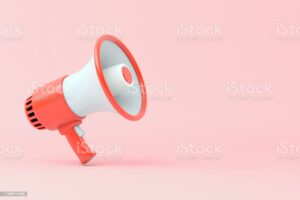 Regardless of the size of your business, getting on the first page of Google search results can go a long way in establishing your business and brand.
You see, using google ads gets your product and services discovered by potential and targeted customers in a short period of time.
Meaning that you would get a chance to compete with websites that are already well established and settled with a good SEO strategy.
Adwords make it easier for you to go against well-established domains as your ads appear at the top of the search result.
With a good keywords strategy, combined with good SEO, you have a great chance of reaching your targeted customers every time they search for you using specific keywords that is related to your product and services.
7. Google Ads allows you to reach local customers
Google Ads gives you various targeting options, which makes it easy for you to target the right audience for your business.
Having a local store makes this targeting option really effective because you can target only customers in that area only.
Maybe you have a bar or a restaurant in Ikoyi, Lagos, it would make sense for you to target people of that city, region, or metropolis like Lekki, Victoria Island, cause this is the people that might be interested in what you are offering at that particular time.
So targeting them would not only help you reach your desired audience but it would save you a lot of ad spending by not extending it to other areas like Ikorodu or Mowe etc. who might not be interested in your service because of the distance or location.
Therefore with Google ads, not only can you choose your targeted location, but you can also exclude the locations where you don't want your ad to run and by excluding locations, you can target more precisely with lowered cost and improved return on investment (ROI)
8. Google Ads is flexible
Google Ads remains one of the most flexible and dynamic marketing platforms because you can pause, start, and stop any campaign at any time.
Apart from that, google ads fit any kind of business either small or large, whether you are just starting up your business or you are already established.
The platform allows you to determine the budget for your campaigns and also allows you to set the amount that you are willing to spend.
There is also an option for you to target people placed in different locations and people using different devices.
You can set up daily budgets and limits on the amount you are willing to spend on clicks for specific keywords.
With Google ads, you can set your campaigns to target specific types of online users. For example, you can target people by their location, the type of device they use.