Increase Your Earnings by 500% Selling Your Skills and Gifts Via Social Media
Being here means you truly want to up your social media game. You want to ensure your social media activities are bringing you your desired results.
What separates the champions from amateurs is in their level of knowledge and practice.
Attending this course will set you high above your equals on the social media space
This Course Teaches You How To Make Yours Stand Out Among All These Posts
Here is a list of what you will learn by enrolling for this course.
*How To Set The Right Goals And Objectives For Social Media Marketing.
*How To Overcome Self Doubt.
*How To Use Your Experiences To Your Advantage .
*Different Social Media Platforms Available For You.
*How To Create Your Own Brand Statement.
*How To Identify Your Audience.
*What Social Media Is.
*How To Create A Compelling Content.
*How To Create Shareable Contents.
*Why Being Real Is Important On Social Media.
*The Importance Of Engagement And How To Do It.
*How To Amplify Your Content.
*How To Create Your User Persona.
*Why Consistency Is Key To Your Social Media Journey.
*Content Creation Ideas.
*How To Create A Content Calendar + Downloadable Template.
*I Will Share With You Some Of The Tools I Use For My Social Media Activities, Plus Screen Shots Of Other Apps On My Phone.
*Facebook Ads.
*Different Campaign Objectives, When and How You Should Use Them.
*Understanding Audience Placement In facebook Ads.
*How To Choose The Right Placement For Your Facebook and Instagram Ads.
*The Important Data From Your Social Media Activities (Analytics).
*I Will Share About A Dozen Engagement Strategies With You.
What's More? This course comes with a bonus 40 minute course "How To Set Up Instagram Ads That Works" Worth 10,000 Naira
Hear What These People Have To Say About The Course
This Course Is Worth 55,000 Naira But I Am Giving You For 10,000 Naira If You Are Enrolling Today. The Price Will Revert To Normal Any Moment From Now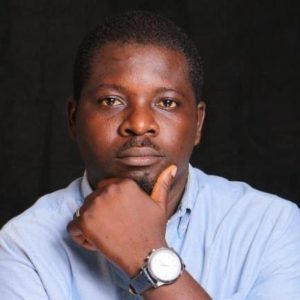 Meet The Course Instructor
Olajide Bamidele is a certified social media marketer from one of the prominent European Online Learning organizations; he has a certification is content marketing from Hubspot Academy, a certificate in Digital Skills: Social Media by Accenture, Certificate in Inbound Marketing from Hubspot Academy, Certificate in ADword Fundamentals from Google Academy, he is a Certified Google™ Analyst (Platform Principles, Beginners and Advanced level) among others. Jide has trained several people in Tech development related trainings between 2012 and now both in Nigeria and the West African region.   He has trained for several organizations including She Leads Africa, FATE Foundation, Grow With Google, Ibadan Business School, among others. He has worked with many organizations as regards Digital Marketing Across Nigeria, United Kingdom, United States and some African countries.
Don't Worry If You Are Not Satisfied With The Content Of This Course I Will Give You A Full Refund, If You Make A Request For It Within 30 days of Purchase